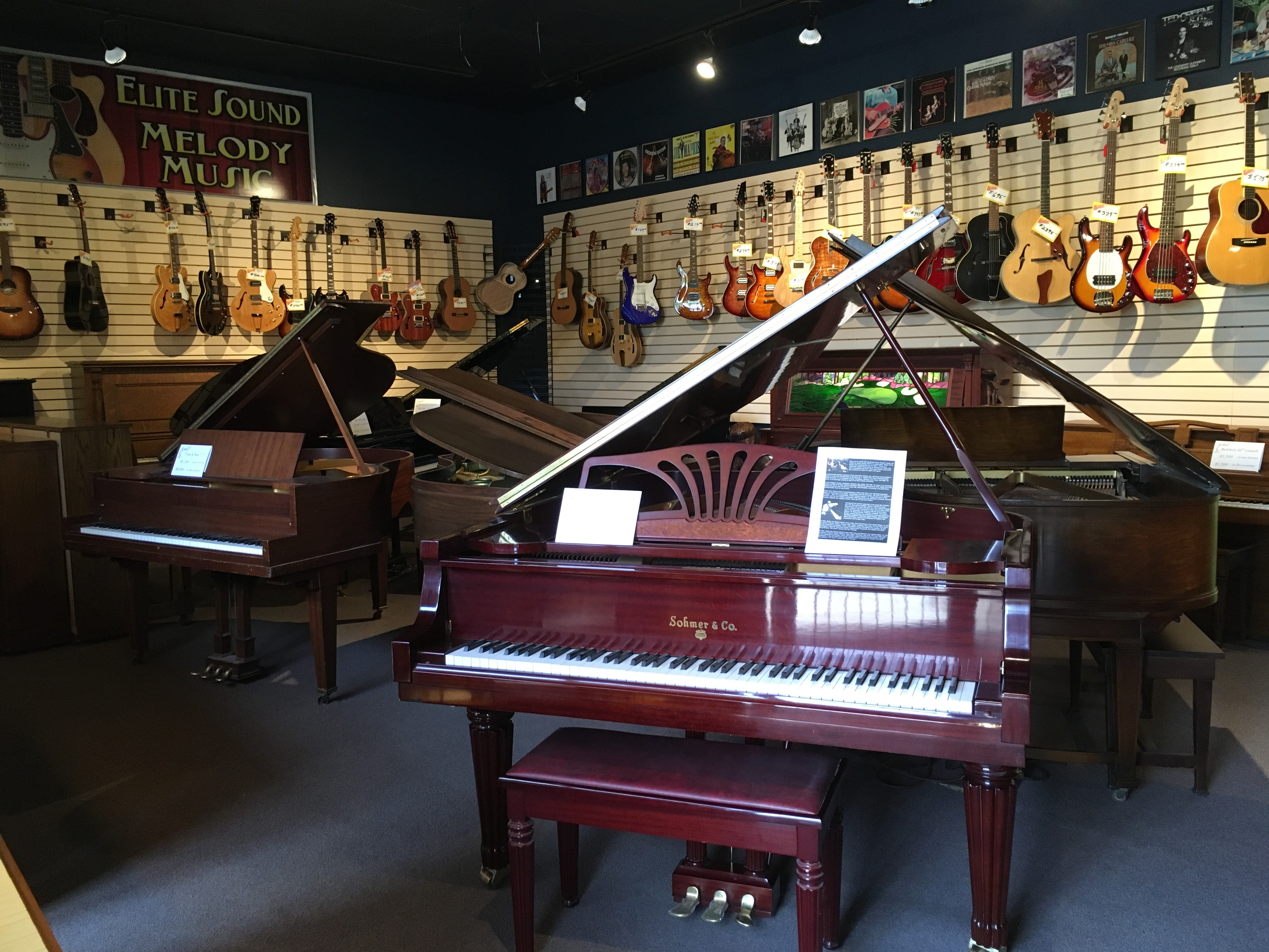 BUSINESS NEWS: American Classic Piano Holding Moving Sale – Drastic Reductions on Beautiful Pianos
We are 64 years old and ready to be done with selling "traditional" pianos. Our lease is up and scheduled to increase drastically. We have moved all our "rough" pianos to storage and will have the showroom pianos gone by the end of the month. Here's what's in it for you and yours. We have marked almost all our consoles, spinets, and small grands to well below fair market value. We don't want to move them again.
You'll see things like these:
While we continue with our heavy emphasis on servicing our tuning client base, we will also be focusing on service and sale of vintage one-of-a-kind art case pianos. Check out our website in the next few months as we post our gorgeous inventory.
The Music Museum will be moving, too.
This is your last chance to see this amazing collection of guitars, vintage art case pianos, and exotic international instruments before the museum relocates and reopens, charging admission.
What isn't sold by February 25th will go into storage. Get your sweetheart a piano for Valentine's Day!
We have about a dozen pianos at liquidation prices and others at good prices, too. Appointments are best if you want Warren here to demo or talk tech-ese with you, but you're also welcomed to just drop in. We are open 11-6:00 weekdays and 11-3:00 on Saturdays.
And lastly, I'm updating my music teacher database for referrals. Even if you think I already have it, please send me updated contact info for any piano, guitar, vocal, etc. teachers that you love, especially if it's yourself!
American Classic Piano, 3535 S Platte River Dr Suite A, Englewood, CO, 80110, United States, http://americanclassicpiano.com