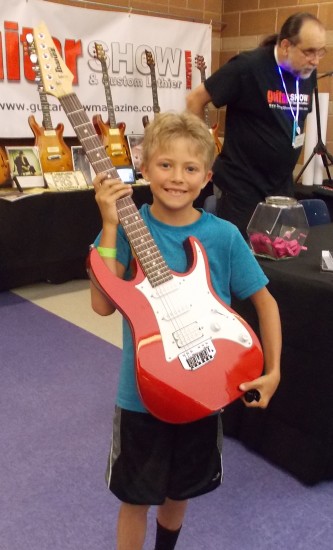 BUSINESS NEWS: The Colorado Guitar Show & Custom Luthier Expo – Saturday, June 24th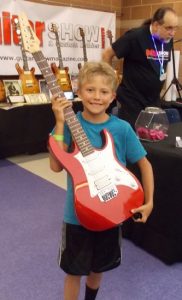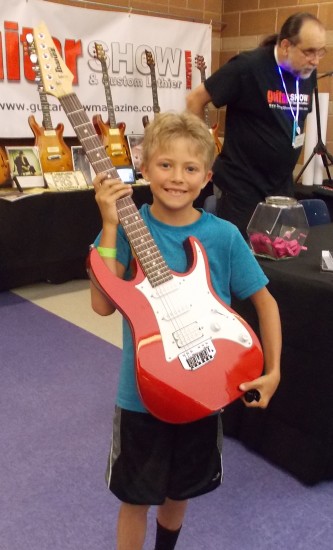 The Colorado Guitar Show & Custom Luthier Expo has just released a promo video for their June 24th, 2017 event. Go ahead and watch – it's only 30 seconds long! Now in it's 5th year, The Guitar Show is the longest running annual event of it's kind in recent Colorado history!
Mark your calendar to be at the Lutheran High School, 11249 Newlin Gulch Blvd., in Parker, CO from 10:00 a.m. – 3:00 p.m. for the best new, used and collectible, musical instrument "Buy-Sell-Trade" event of the year for new, used, custom-built, and vintage collectible guitars in Colorado and the surrounding western states. This is the show where you can buy, sell or trade guitars and other instruments, amplifiers, microphones, PA/recording gear and more in a safe, fun, family-friendly environment!
Every year someone wins a BRAND NEW GUITAR and this year is no different. Additionally, we will have some of the best door prizes we've ever had courtesy of D'Addario. Attendee admission is only $5.00 and kids under 12 years are free with a paid adult admission. Paid attendees may also bring in ONE (and only one) instrument or amp, etc to trade or have evaluated by any of our qualified vendors.
The show has already sold out of the available 10×10 booths for this year's event, but there are a few vendor tables left for $50. Due to a change in the show floor layout, we can also offer a very limited number of vendor tables that will have access to electricity. Those tables are available for only $55.
To reserve a table at the show, just visit http://www.guitarshowmagazine.com/expo.html and click the register button. Fill out a few questions and you will receive a response ASAP. Don't delay first come, first served.
http://www.guitarshowmagazine.com/coloradoexpo.html
https://www.youtube.com/watch?v=3yAb4c68-lE
Duane M Evarts, orgainzer
Colorado Guitar Show and Custom Luthier Expo
To keep up with the latest information about the show and stay in the loop… Join the Group! http://www.facebook.com/groups/guitarshow
DMEvarts, LLC – a Colorado based Limited Liability Company, is the event organizing entity for the Douglas County Guitar Show & Colorado Luthier Expo. Duane Evarts, the event organizer is available for interviews. To schedule an interview with Mr. Evarts, contact him at: [email protected]