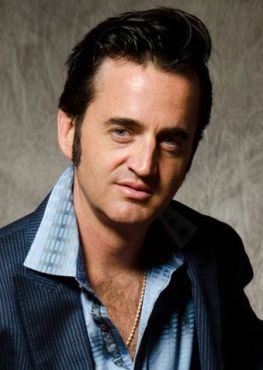 BUSINESS NEWS: Jody Reynolds Inducted into Colfax Avenue's Walk of Fame and Museum // JeffCo's All County Band and Orchestra Includes 35 Students from Arvada West
Jonny Barber on Fb. 1/23/18: Today we're inducting Denver native Jody Reynolds into the Colfax Avenue Walk of Fame and Museum. His song "Endless Sleep" reached the #5 position on the U.S. Billboard Hot 100 chart on July 7, 1958, sold over one million copies, and inspired a trend of "teen tragedy" songs
The Colfax Avenue Walk of Fame and Museum, located at 6109 E. Colfax Avenue in Denver, Colorado, is dedicated to Historic Route 40, Schuyler Colfax and the longest, wickedest (as in awesome) Main Street in North America that bears his name.
We have an extensive collection of collectibles and one-of-a-kind items which the whole family can enjoy. Learn about Colorful Colorado History as it took place along the legendary strip. Sincere thank you to Lydia Mary for offering up a lovely space for us to place the Museum in her flower shop, Ed Moore Florist and More. At least we can say our space smells incredible!
The Colfax Museum is open during Ed Moore Florist's normal business hours, but curator Jonny Barber is only in Wed-Sat 11-5:00 p.m.
Write us if you have questions, comments, photos, film, video, stories, postcards, memorabilia, etc., at [email protected] Thanks!
You can be one of the cool kids on Colfax and also support our work here at the museum by purchasing a Colfax Museum T-Shirt. Featuring the logo created by the incredible Phelyx and printed on a high quality, very soft shirt, you can order the shirts in Navy Blue with gold-sparkle lettering for $25. Just send an email with your shirt size and color preference to [email protected] We will send you an invoice. Once it's paid your shirt will be shipped ASAP. Thanks!
# # # # #
JeffCo's All County Band and Orchestra Includes 35 Students from Arvada West
From Chris Maunu on Fb, 1/18/18: Congrats to Craig Melhorn, who has 35 (not a typo – THIRTY FIVE!) students representing Arvada West at Jeffco All County Band and Orchestra [January 19, 2018] tomorrow night!!! Proud of all of your hard work with these young musicians!
Comment from Craig Melhorn: Thank you Chris! We are in this together. Many Choir students on that list as well!