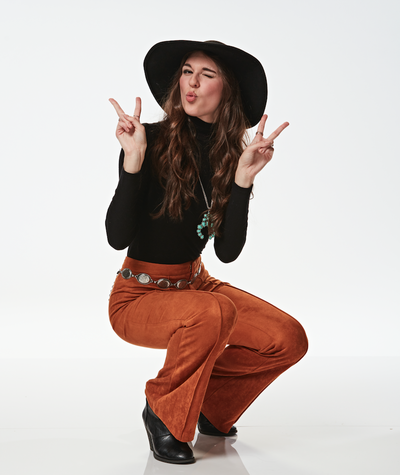 BUSINESS NEWS: Kristi Hoopes Needs Help With YouTube Membership
From Mama Rose Hoopes: Friends & Family, I would like to ask a favor of you by subscribing to Kristi's YouTube Channel & sharing her YT on your social media. YT has changed how a channel gets paid & Kristi only needs 25 more subscribers to meet this criteria! Your help is greatly appreciated. Thank you!
https://www.youtube.com/user/CupidBTru
Parker Kristi's bio:
Whether you ask Taste of Country, Today In Nashville, or any of the other journalists, bloggers, and radio station jockeys that she has spoken with, there's one thing they can all agree on – Kristi Hoopes has the "tried and true music that country radio needs."
With a knack for classic country songwriting and a voice aching with the vintage rasp of songstresses like Emmylou Harris and Bonnie Raitt, Kristi's unique hippie sound and style is turning heads.
Performing Trisha Yearwood's "Heaven, Heartache and the Power of Love" before 11.9 million viewers, Kristi turned the chairs of Blake Shelton, Adam Levine, and Jennifer Hudson on NBC's The Voice. Though the battle for this "brilliant" young artist was fierce, she was proud to
announce her place on Team Blake.
This is not the first time Kristi has caught the attention of industry giants. In August 2016, her YouTube cover of "Different For Girls" was shared by country superstar Dierks Bentley and radio mogul Bob Kingsley.
Born and raised beneath the Rocky Mountains of Colorado, Kristi knew she was destined to make a name for herself in Music City after performing Loretta Lynn's version of "These Boots Are Made For Walking" for her 3rd grade talent show.
With a notebook full of original songs, a bit of hippie chick sass, and years of experience behind her, she finally made her Nashville debut within the iconic walls of RCA Studio A after winning Lyricord's first songwriting contest. With a new EP on the way, she hopes to give music fans the classic 70s country sound the airwaves have been missing.
Kristi Hoopes may be a small-town girl [Parker, CO], but her music promises to take fans on a Mile Hi ride.
Photo: Kristi Hoopes – The Voice promo
© Joseph Wasilewski (2017), Siara Strickland (2017), Kevin Polizzotto (2017)