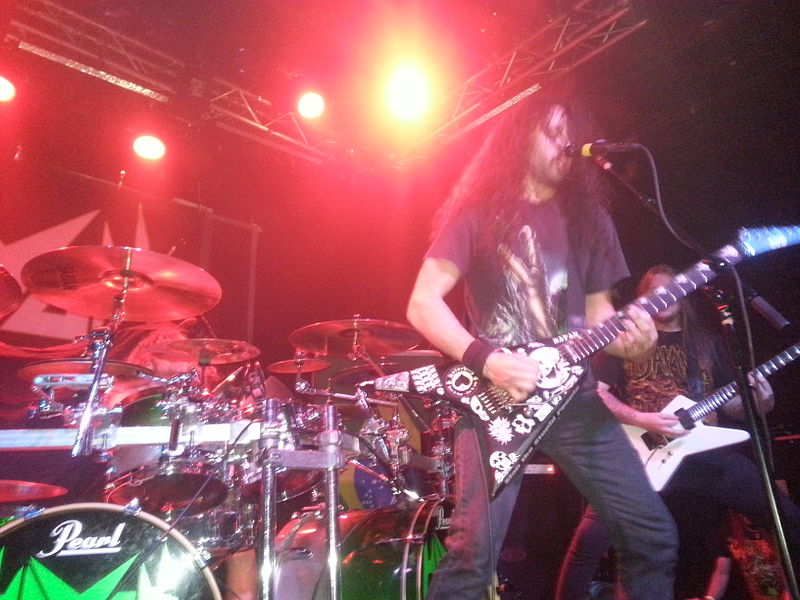 BUSINESS NEWS: Local Band Havok Has Gear Stolen – Asking for Donations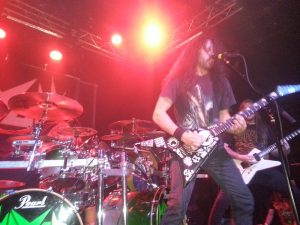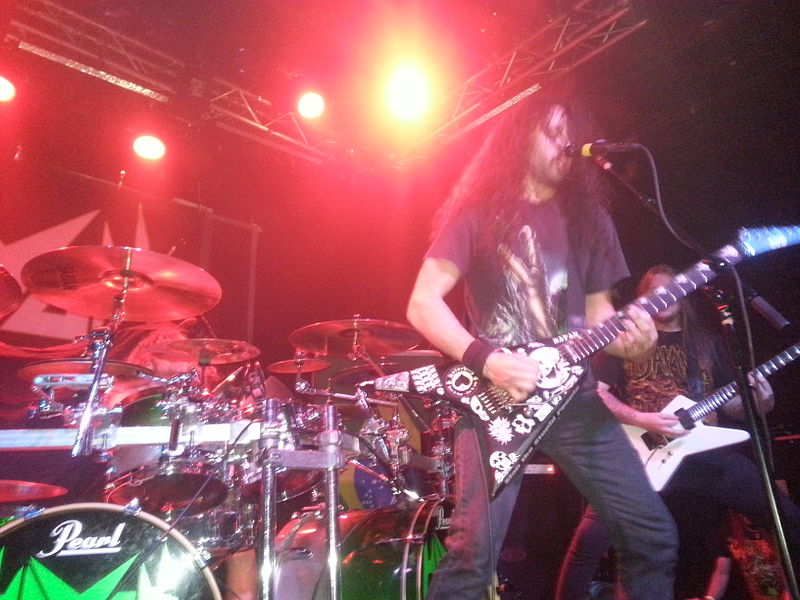 From Sara Sanchez: Dear family and friends, below is the story of my son and his group- a day in the life of a working band [Havok]. They were robbed last week and leave for another tour tomorrow!
When the going gets tough, sometimes the tough have to ask for some help from their friends. =) If you can donate anything, it WILL help! If you can share the news and post, that may also help! We are hoping they can recover from this overwhelming event as soon as is possible! Thank you all, in advance and for supporting my son and his rock and roll dream <3 -From the band... "Our European tour was a ton of fun! We'd like to thank Converge, Gorguts, Revocation, Fallujah, Venom Prison, and Amon Amarth for sharing the stage with us, as well as everyone who came out to these shows to support live music. Without the fans, there is no show. We returned home to some unfortunate news… Our trailer was broken into and our gear was stolen. The thieves broke our trailer door and got away with custom drums, cymbals, discontinued amplifiers, custom road cases, merchandise, and a new generator. This news hits us doubly hard because we already had expensive vehicle repairs to make before hitting the road this Thursday for the Metal Alliance Tour. This seems to be a kind of sadistic alignment of the stars that's left us high and dry, and we need help getting out of this hole. The band has dealt with major losses in the past, but always figured out a way to solve the problem on our own; this time it's overwhelming. Havok has never asked fans for financial help before, but if there was ever a time to do that - it is now. To be frank, we are boned, and we cannot afford to replace the gear that was stolen AND fix our vehicle. We tour our asses off and still aren't rich, by any means. This is the first time we are asking fans to donate to our cause of riffs and truth in the name of heavy metal. We are trying to raise $19,000 to replace the gear that was stolen and help with our vehicle maintenance. Touring is our lifeblood and without our gear and vehicle, we cannot do it. If you enjoy the music we make, or seeing us live, please consider making a donation. Every little bit helps. We have started a Venmo account where you can send donations easily online. (It only takes 1 minute to sign up.) https://venmo.com/havokband
(If Venmo is unavailable in your area, you can donate via PayPal : [email protected])
We would like to thank you in advance for sharing this, spreading the word, and supporting Havok. Without fans we are nothing, and we know that.
Love, wisdom, and riffs to you,
HAVOK
David
https://www.facebook.com/HavokOfficial/
Havok is an American thrash metal band from Denver, Colorado. Formed in 2004, their members currently consist of David Sanchez (lead vocals, rhythm guitar), Pete Webber (drums), Reece Scruggs (lead guitar), and Nick Schendzielos (bass). To date, Havok has released four studio albums: Burn (2009), Time Is Up (2011), Unnatural Selection (2013) and Conformicide (2017).
https://en.wikipedia.org/wiki/Havok_(band)