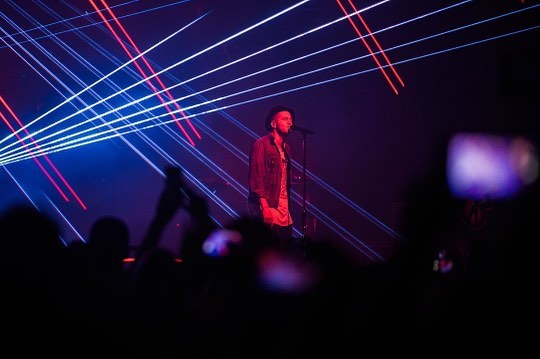 BUSINESS NEWS: OneRepublic, Cisco Make Historic Donation To Support Music In Schools
The members of OneRepublic have teamed with technology company Cisco to make a special donation to needy schools by way of the GRAMMY Museum.
A commitment to the Museum's GRAMMY Signature Schools program, OneRepublic — via their charitable organization, Good Life Foundation — and Cisco are donating $100,000 as a series of $5,000 grants to 20 U.S. public high school music education programs that have demonstrated significant need.
"We are so grateful for Cisco and OneRepublic's Good Life Foundation's support of music education in public schools across the United States," said GRAMMY Museum Executive Director Scott Goldman. "Through their generous donation … we will provide much-needed funds to 20 schools across the United States, making music education possible for hundreds of students who otherwise might not have had access to it throughout the country."
This show of philanthropy is one of the largest-ever donations in the history of the Signature Schools program. In addition to the funds, Cisco will assist each school with implementing its proprietary Cisco Spark enterprise collaboration program, which will allow teachers and students to communicate, share and create both in and out of the physical classroom.
"We believe that music education in this country, and around the world, is extremely important and a vital way to inspire future generations of musicians and people who love music," said OneRepublic frontman Ryan Tedder.
Article includes video interview of Ryan Tedder:
https://www.grammy.com/grammys/news/onerepublic-cisco-make-historic-donation-support-music-schools
By Tim McPhate | GRAMMYs