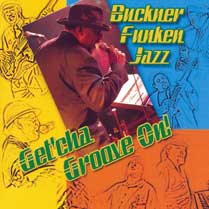 EVENTS: 2018 Five Points Jazz Festival: THIS Saturday, May 19th
The free festival takes place the third Saturday of May and celebrates the history of Denver's Five Points neighborhood. Once known as the Harlem of the West, Five Points was home to several jazz clubs which played host to many of jazz music's legends such as Miles Davis, Thelonious Monk and many more. Come out to Five Points to enjoy this free festival of music, food, culture and fun.
Since its inception in 2004, the Five Points Jazz Festival has grown each year in size and popularity. In 2017 we saw attendance increase to over 40,000 and 41 bands performed throughout the course of the day. The 2018 festival is shaping up to be our best one yet!
Here's the lineup…
Main Stage
11 – noon – Dinosaurchestra
12:30 – 1:30 – Crescent City Connection
2:00 – 3:00 – William and the Romantics
3:30 – 4:30 – Hazel Miller Band
5:00 – 6:00 – Maria Ho Quintet with Richie Cole
6:30 – 7:30 – Jakarta
Plaza Stage
11:30 – 12:30 – Red Hot Rhythm Rocket
1:00 – 2:00 – Robert Johnson and the Mark Diamond Trio
2:30 – 3:30 – Leon and the Revival
4:00 – 5:00 – Ritmo Jazz Latino
5:30 – 6:30 – The King Stan Band
Arts & Venues Stage
12:00 – 1:00 – Denver Jazz Heritage Orchestra
1:30 – 2:30 – Jazz Arts Voices and DSA Vocal Jazz
3:00 – 4:00 – Ginga
4:30 – 5:30 – Fluxus
6:00 – 7:00 – Impulse
The Roxy
12:45 – 1:45 – Tina Phillips
2:30 – 3:30 – Polite Jazz Quartet
4:15 – 5:15 – Southside Jazz Project
6:00 – 7:00 – Bob Montgomery/Al Hermann/Josh Quinlan Sextet
Coffee at The Point
11:00 – 12:00 — The Connor Terrones Jazz Ensemble
1:00 – 2:00 – Polarity
3:00 – 4:00 – Spencer Zweifel Trio
5:00 – 6:00 – Miguel Espinoza Flamenco Jazz
7:00 – 8:00 – Dana Landry Quartet
9:00 – 10:00 – Carmen Sandim Septet
Coffee at The Point Outdoor Stage
12:00 – 1:00 – Unconventional Wisdom
2:00 – 3:00 – Royal Street Ramblers
4:00 – 5:00 – Hines Devine Jazz
6:00 – 7:00 – Latitude Experience
8:00 – 9:00 – The Hendersons
Cervantes
12:00 – 1:00 – Joe Anderies Beyond Borders
2:00 – 3:00 – Bucknerfunkenjazz
Blair Caldwell African American Research Library
11:30 – 12:30 – Sheryl Renee
1:30 – 2:30 – Yo Momma
3:30 – 4:30 – Quincy Avenue Rhythm Band
715 Club
1:15 – 2:15 – Matt Skellenger Group
3:00 – 4:00 – Mingus
4:45- 5:45 – M Squared
5:00 – 6:00 – Paul Mullikin Quintet
8:15 – 9:15 — Patrick McDevitt Nation
http://www.giftofjazz.org/performances/5-points-jazz-fest/