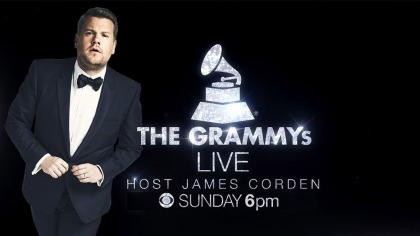 EVENTS: Calendars and Bell Ringers for January 25, 2017
COMBO is about the "Business of Music." Our mission is to assist musicians with the information they need to know in order to advance their own careers! Our articles represent some phase of music business that affects musicians everywhere.
.
January 2018
Sa, 27th – Ft. Collins Balanced Breakfast, Higher Ground Studios, 208 Commerce Drive – 11 am
Sa, 27th – Denver's Balanced Breakfast, Mercury Cafe, 11:00 a.m.
Su, 28th – COMBO's Grammy Watching Party at the Irish Snug, 1201 E. Colfax – 6:30 p.m.
We, 31st – Random Detour at The Gold Room, 18 S. Nevada Ave., CO Spgs – 6:30 p.m.
Visit Random Detour at: www.randomdetour.com | www.KCOSdigitalmusic.com
.
February 2018
Sa, 3rd – The Symbols at Chillers, Loveland, CO – 8:00 p.m.
We, 7th – Colorado Springs Chapter NSAI, 1626 E. Pikes Peak Ave., CS 80909 – 7:00 p.m.
Fr, 9th – The Symbols at Moe's Original BBQ, S. Broadway, Englewood – 9:00 p.m.
Sa, 10th – The Symbols at The Buzz, Colorado Springs – 8:00 p.m.
Su, 11th – Northern Colorado NSAI – Contact [email protected] for updated info
Mo, 12th – Denver Chapter NSAI – Contact [email protected] for updated info
Mo, 19th – CO Blues Society's Benefit for Blue Star Connection – Tivoli – 7:00 p.m.
Sa, 24th – COMBO Workshop with Bob Webber of Sugarloaf – 1:00 p.m. – Location TBA
.
March 2018
Th-Sa, 8th, 9th & 10th – Frozen Dead Guy Days in Nederland, Colorado
Sa, 24th – COMBO Workshop with Special Guest Speaker – 1:00 p.m. – Location TBA
.
April 2018
Sa, 28th – COMBO Workshop – Speaker, time, and location TBA
.
May 2018
Sa, 19th – Five Points Jazz Fest – http://www.artsandvenuesdenver.com/
.
June 2018
Fr-Su, 1st – 3rd – Peoples Fair, Civic Center, Denver – www.PeoplesFair.com
Sa, 16th – Juneteenth Festival – www.Juneteenth.com
Sa, 16th – 1940s WWII Era Ball w/Glenn Miller Orchestra, Boulder Airport – 1940sBall.org
.
July 2018
Fr-Su, 6th – 8th – Cherry Creek Arts Festival – www.CherryCreekArtsFestival.org
Th-Su, 26th – 29th – Underground Music Showcases Return [See "Business News"]
.
Previous article ringing a bell in your head? Look for it on COMBO's Website!
● Warning Signs of Suicide 1-800-273-TALK
● COMBO's YouTube Channel Features Videos From Our Meetings and Friends
● Daniels / Gowdy and The Kings' Album 'Blues With Horns' Nominated for Grammy
● Grammy 2018 Nomination Snubs and Surprises
● Congratulations to Airshow Mastering on Their GRAMMY Award Nominations
● Grammy Music Educator Award 2018: 10 Finalists Revealed: Chris Maunu from Arvada, CO
● 2018 Rock & Roll Hall of Fame Announced: Inductees Include Bon Jovi and Dire Straits
● Local Musician Garth Edwinson Passes
● Be Careful Signing Contracts for Large Amounts of Money
● Live Nation Taking Over Operations of The Summit Music Hall and Marquis Theater
● NBA All-Star Music and Sports Conference Happening in L.A. – Looking for Bands
● Stoney's Bar & Grill Opening New Music Venue
● Songwriter Petition to Congress: Pass the Music Modernization Act
● Radiohead Sue Lana Del Rey for Stealing 'Creep'
● El Sistema – Music Program in 3 Denver Schools
● 20 Memorable Elvis Presley Quotes
● John "John Quill" Langhorne – Founder of Colorado Songwriters – Passes
● Eric Clapton on Going Deaf and Having Neurological Problems
● 'The Four' Premiere Recap: Let the Battle for Stardom Begin!
● Put it on Your Calendar Now – Frozen Dead Guy Days – March 9, 10 & 11
● Internationally Known Band Looking for Male Singer
● New Documentary Coming Out About Sunset Strip Clubs Whisky, Rainbow, and Roxy
● Alaina Moore, Front Woman of Denver Band Tennis, Hospitalized
● Baby with Down Syndrome Learns to Speak From Music
● Use Caution When Parking at the Wendy's Next Door to the Fillmore in Denver
● Downtown Westminster Soon to be More Than JC Penney and a Parking Garage
● Rick Springfield Says He Wants People Contemplating Suicide to Know 'That the Moment Will Pass'
● Glenn Frey's Widow Sues Hospital for Negligence
● The Best Albums of 2017 – Local Denverite Ron Miles Honored
● Haylar Garcia Honored Twice for Special FX and Best Director at Macabre Faire Film Fest
● Former Vixen Lead Janet Garner Hospitalized with Subdural Hematoma
● Services Announced for Garth Edwinson
● Elvis Presley: The Searcher – New HBO Documentary Puts the Music First
● Congratulations to Kristi Hoopes for Making A Country's List of 2017 Artists on the Rise
● Chris Maunu, Arvada Nominee for The Grammys' Teacher of the Year on Choral Elitism
.