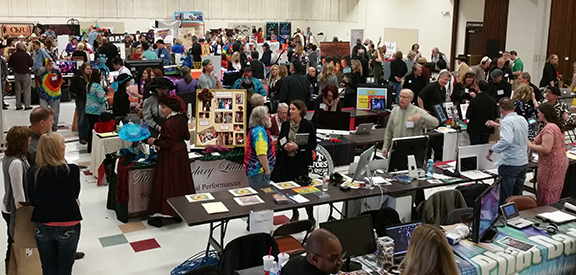 EVENTS: COMBO's Next General Meeting: Booking Fairs & Festivals – Monday, March 25th
COMBO will be presenting a panel on the subject of "Booking: Fairs & Festivals" since now is the time to book those. We will have several booking agents who will offer the "ins & outs" of how to get booked, what to include in a "promo packet" (either hard copy or EPK), and how best to present yourself. Tony Mason who books Larimer Lounge, Lost Lake, and Globe Hallas well as having booked acts for Velorama and Project Pabst, will be one of our guest speakers.
The meeting is free, open to the public and to all ages. The meeting will be held from 6:30 until 8:30 p.m. in the Irish Snug's Dublin Room downstairs. Come early and order dinner from The Snug's awesome menu!
What: COMBO's Next General Meeting: Booking Fairs & Festivals
When: Monday, March 25, 2019
Where: Irish Snug, 1201 East Colfax, Suite #100, Denver, CO | Telephone: 303-839-1394
Time: 6:30 until 8:30 p.m.
Cost: Free!
Age: All ages! (Remember – The Irish Snug is a RESTAURANT! Come early and have dinner. Bring the teenagers… or the guys in the band who are under the age of 21!)
(This meeting was postponed from January when a snowstorm caused a cancellation).
Mark these on your calendar now!
Monday, April 22nd – Is Vinyl Coming Back? What Media is Best for YOUR Band?