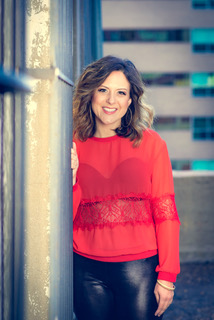 EVENTS: Coming Up Next Saturday! COMBO's Winning Songwriters' Showcase & Awards Show
COMBO recently ran a Songwriting Contest where 19 songs were selected by our judges to be included on a compilation CD that will be given out to music professionals all over the country. Those songwriters have been asked to showcase their songs during our Awards Celebration which awards Colorado music-related businesses for their contributions to helping out musicians throughout the state. The Awards & Showcase Ceremonies will take place from 8:00 until 10:00 p.m. At 10:30, "Fifty Cent Friend" will take the stage to play some of your favorite cover tunes as well as many of their own award-winning originals. Terrific FUN band featuring COMBO's own Joel Ashmore on Bass. Come one, come all. Free! And since the Hard Rock Café is a full-restaurant, bring the family, enjoy dinner, and support our local songwriter/musicians!
What: COMBO's Songwriting Contest Winners' Showcase & Awards Show
When: Saturday, November 18th
Where: Denver's Hard Rock Café, 16th Street Mall
Time: 8:00 to 10:00 p.m. – And winning songwriter Joel Ashmore's Band!
Cost: FREE!
Age: All ages!
Showcase performances by Kenzie Culver, Michael Morrow, Melissa & Jason Lycan; Jeffrey Dallet; Sam Shoop; Jerry Greene; Erik Nelson; Marisa Nikole; Andy Palmer (not listed in the order they will play) – And, don't forget, finishing out the evening will be Jenny Shawhan with her new single release and Joel Ashmore's band Fifty Dollar Friend!
AND THE TOP SCORERS OF COMBO'S 2017 SONGWRITING CONTEST ARE…
1. "Warrior" by Marisa Nikole
2. "Afraid of Being Saved" by Kenzie Culver
3. "Butcher Or The Surgeon" by Spencer Townshend Hughes & Sid Riggs
4. "The Switch" by Andy Palmer
5. "Red Hill Road" John Bunzli
6. "Dirty Little Love Song" by Michael Morrow
7. "Odd Ball Blues" by Jeffrey Dallet
8. "Nothin' Comes Easy (No Way)" by Erik Nelson & Michael Dunn
9. "More Of This" by Carolyn Hunter
10. "Let It Roll On" by Steve Shanholtzer
11. "Free Flight" by Steve Shanholtzer & Will Pearsall
12. "How Do You Make Love Stay" by Steve Shanholtzer & Gary Smalley
13. " Comforting" by Samuel Shoop
14. "Mariposa (feat. Joe Anderies)" by Joel Ashmore
15. "Fly Away" by Melissa Lycan
16. "Wait To Rust" by Kayla Marque
17. "Paid In Full" by Spencer Townshend Hughes & Samantha Rae
18. "Win This Time" by Jerry Greene
19. "Santa's Wish" by George Whitesell