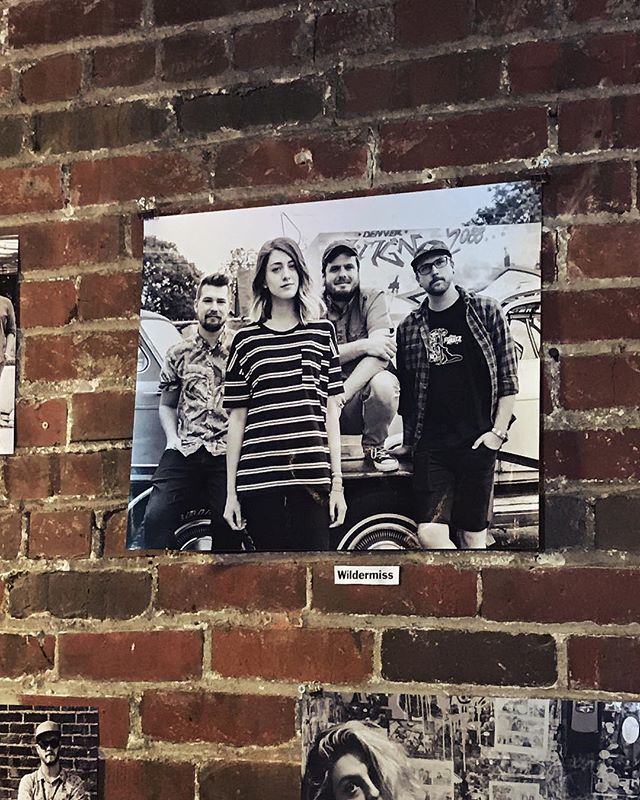 EVENTS: DOM's First Friday Event – November 3rd – Features Wildermiss
Join us for November's Open Music Sessions, featuring Wildermiss. The party starts upstairs at 700 Kalamath Street at 7:30 p.m. with the Countdown Show and a reception for Colorado filmmakers participating in this year's Denver Film Festival. Help yourself to free food from Sexy Pizza and beverages from Crazy Mountain Brewing Company.
Open Music Sessions will kick off at 8 p.m. in Studio A with local comedian Rion Evans, followed by Wildermiss.
For the better part of the past year, Wildermiss has been quietly taking Denver by storm. Unassumingly serving as a supporting act playing frequent weeknight gigs, the auspicious quartet has been steadily making a name for itself with a smart brand of guitar-driven pop rock, which has plenty in common with acts like Echosmith, Metric and Florence and the Machine. Made up of three former members of Red Fox Run (guitarists Joshua Hester and Seth Beamer and drummer Caleb Thoemke), the foursome is led by the soaring vocals of Emma Drae, whose expressive voice evokes the silken strains of Ellie Goulding and Hayley Williams. The music is instantly memorable and it's a safe bet that by the time the act finishes work on its debut recordings, which it's working on now, the outfit will be packing shows of its own as the main attraction.
Review: For a fledgling local outfit, indie-pop four-piece Wildermiss is suspiciously crisp. The band is a pivot off of Denver's Red Fox Run, adding a singer in Emma Drae, who clicks more than just the band's name flush into place. Its mind for meticulous detail extends from its presence — its release show at Lost Lake Lounge on June 16, 2017 will be its second officially released single — to its arrangements. Honoring an obvious influence in the organic pop of Local Natives, its glossy single "Keep It Simple" is a reflective anthem. Like a neon sign in the woods, it's an intriguing find and proof of ambitious design. ~ Dylan Owens / The Know / Denver Post
https://www.wildermiss.com/