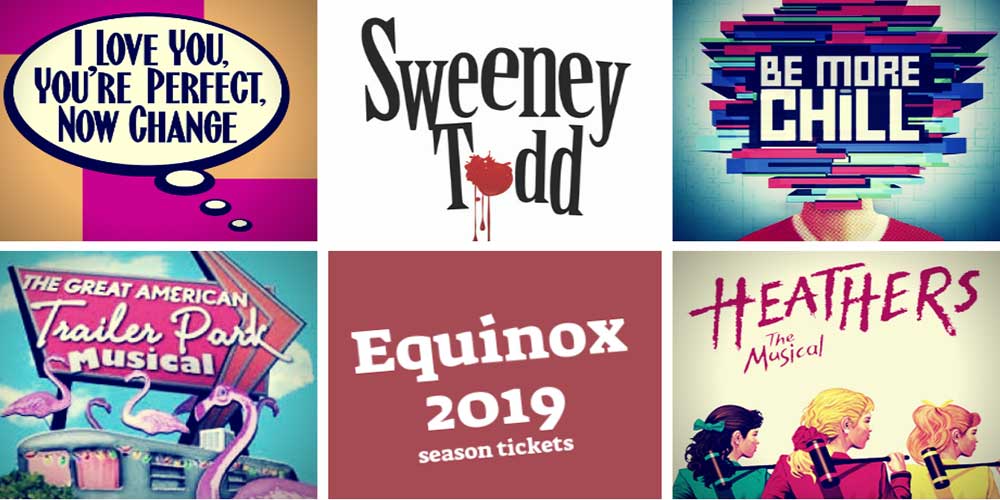 EVENTS: Equinox Theatre Company Presents: I Love You, You're Perfect, Now Change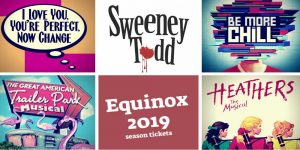 Equinox Theatre Company is thrilled to present the first show of their 11th season: "I Love You, You're Perfect, Now Change". Performances will be January 25 through February 16 with shows Friday and Saturday nights at 7:30 p.m. There will also be a pay-what-you-can industry night TBD. Tickets are $25 in advance/$30 at the door/$22 for groups of 6 or more in advance only. All performances will be at The Bug Theatre at 3654 Navajo Street in Denver. Tickets and more information available online at http://www.EquinoxTheatreDenver.com
About the show: The longest running off-Broadway revue in history has been revised for the 21st century! This celebration of the mating game takes on the truths and myths behind that contemporary conundrum known as 'the relationship.' Act I explores the journey from dating and waiting to love and marriage, while Act II reveals the agonies and triumphs of in-laws and newborns, trips in the family car and pick-up techniques of the geriatric set. This hilarious revue pays tribute to those who have loved and lost, to those who have fallen on their face at the portal of romance, to those who have dared to ask, 'Say, what are you doing Saturday night?'
The 2018 version features two new songs, revised lyrics and dialogue throughout the show to reflect dating in modern times.
"This is a wonderful musical that we've wanted to bring to our audiences for some time now, and this new updated version was the perfect opportunity," offers Deb Flomberg-Rollins, Co-Executive Producer for Equinox Theatre Company. "With Colin (Roybal) at the helm of this show, I know it will be a hilarious production and this cast is simply incredible. Seriously, just wait till you hear these voices."
I Love You, You're Perfect, Now Change features the talents of: Joel Abelson as Man #1, Carter Edward Smith as Man #2, Emily Macomber as Woman #1 and Amy E. Gray as Woman #2.
"Whatever you see during this theater season, it will not be funnier or more entertaining than… an updated I Love You. You're Perfect. Now Change." – App.com