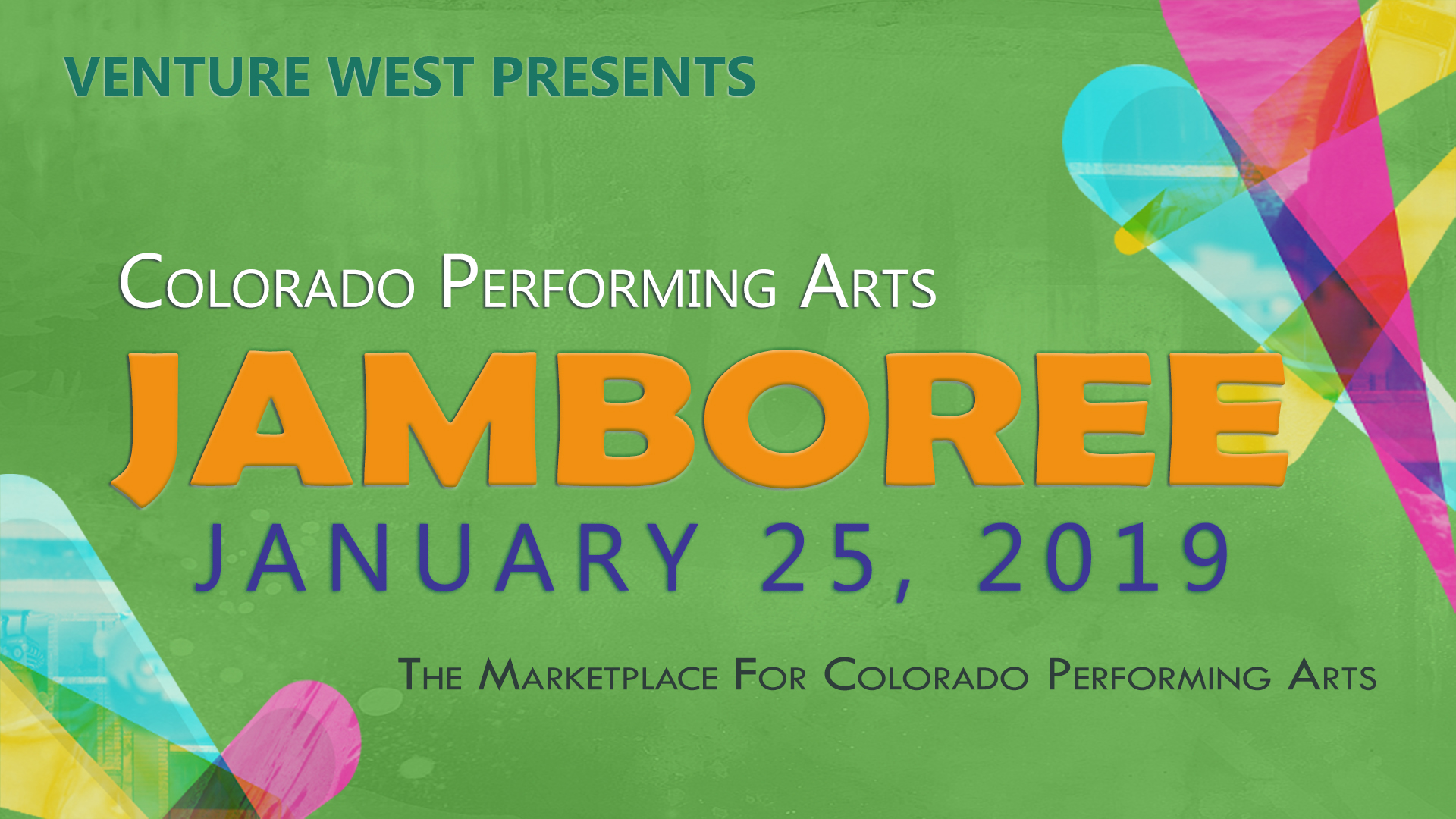 EVENTS: Last Call: CO Performing Arts Jamboree is Tomorrow, January 25th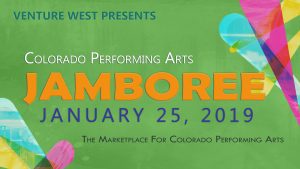 I have produced the Jamboree since 1988 because I believe face to face communication is critical to building ensemble in the performing arts. Most contact between artists and presenters is formulaic – promo packs and demo disks have a sameness; rejection letters and contracts are both pulled from last year's folder on the computer. But when a presenter sees the animation of a performer talking about their work or when an artist hears a presenter talk about the people she hopes to entertain, they can begin to create something together. The Jamboree is where we get the actual face time to do that creating.
Come to the Jamboree and help build the arts in Colorado.
– Jim
# # #
Meet one-on-one with 50+ talent buyers from Colorado and nearby states who are shopping for talent. Showcase your talent and experience with audio, video, and promotional materials. Reach buyers from parks and rec and municipal concert series, community centers, libraries, and more, all in one day. Come network with other performers and collaborate with buyers to create great events.
What: 2019 Colorado Performing Arts Jamboree
Where: Jeffco Fairgrounds Exhibit Hall, 15200 W 6th Ave Frontage Rd, Golden, CO 80401
When: Friday, January 25, 2019
Time: 10:00 a.m. – 3:00 p.m.
Cost for exhibitors: 4 foot table – $65 | 6 foot table – $80
Sponsorship opportunities – please inquire.
Registration materials are posted on the Venture West website, along with instructions to lead you through the process. If you have questions, call or send a note.
http://venturewest.biz/jamboree.html
Looking forward to seeing you TOMORROW at the Jefferson County Fairgrounds!
Jim Schwartzkopff
303-329-6242
[email protected]
Photo: CPAJ 2019 poster (under memes)
Greetings Jambers—
If you haven't registered there's still time to get a last-minute exhibit space for the 2019 JAMBOREE!
http://venturewest.biz/exhibitor-registration.html
Each year we try to make improvements to the JAMBOREE and The Guide so we can continue to be THE Marketplace for Colorado Performing Arts. Read on to find out what's new!
The Guide
● The Guide to Colorado Performers now includes a color cover and some color ads, making it more inviting than ever for presenters to use.
● The "Where the Gigs Are" section includes many new listings of Colorado venues and presenters, especially Festivals, Event Planners and Bars / Nightclubs.
● For the first time ever, "Where the Gigs Are" is sorted by category rather than a strictly alphabetic sort—to make it easier for you to find work in Colorado!
Flyer Tables
Increase your exposure with the new flyer tables! By bringing extra flyers or business cards to display on the flyer tables you provide more opportunities for talent buyers to learn about you. When you arrive on Friday, the people at the check-in table will point out the flyer table locations.
Food Options
This year we are trying something new, a food truck! Pavy's Food Truck will be on location from 8:30am – 2:30pm serving Denver's Favorite Gourmet Sandwiches.
Contact us if you have questions!
Jim Schwartzkopff
303-329-6242
[email protected]