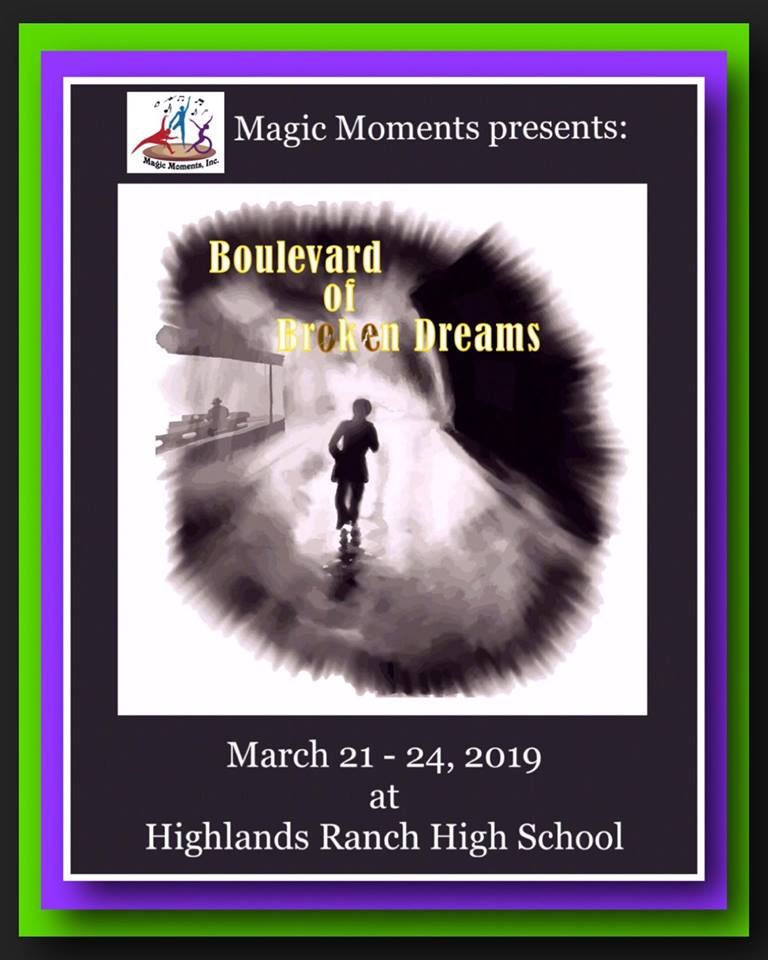 EVENTS: Magic Moments Presents "Boulevard of Broken Dreams" During March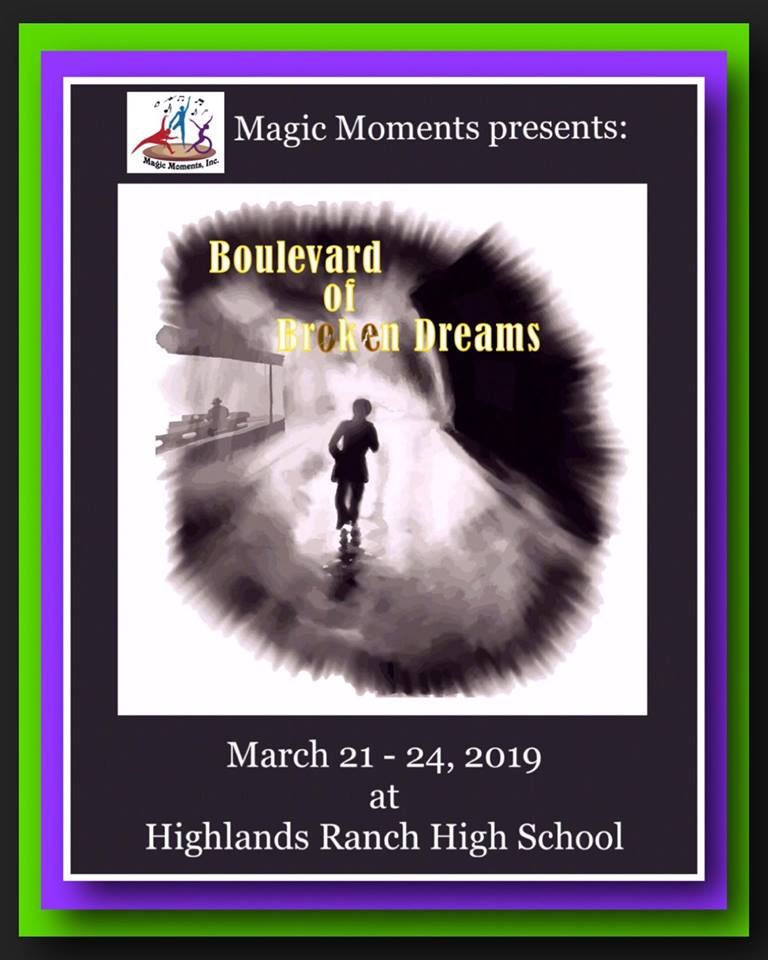 Dreams. Do you dare take a chance and dream? Magic Moments is proud to present our 2019 show, "Boulevard of Broken Dreams". You'll hear music from all different genres – pop, classic rock, Broadway, and country, all woven into an original musical about taking a chance to dream.
Tickets: https://app.arts-people.com/index.php?ticketing=mmi
Magic Moments is a non-profit organization that produces an annual award-winning original musical. The shows foster an environment of acceptance, growth, learning, and support for our participants and the larger community by inviting people of all ages, with or without disabilities, amateur or professional to take part. The mix is truly magical for everyone involved – cast, crew, and especially our audience.
Performances are at the theater inside Highlands Ranch High School:
Thursday, March 21, 7:30 p.m.
Friday, March 22, 7:30 p.m.
Saturday, March 23, 2:00 p.m.
Saturday, March 23, 7:30 p.m.
Sunday, March 24, 2:00 p.m.
Address for HRHS: 9375 Cresthill Lane, Highlands Ranch, CO 80130 | 303-387-2500