EVENTS: New: Colorado Indoor Swap Meet for Musicians at Music Gear Guys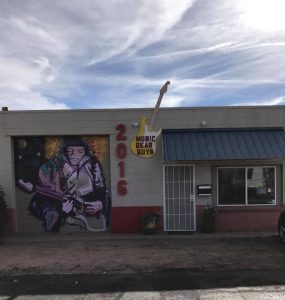 This Saturday January 6th, Colorado's Music Gear Guys will present an indoor swap meet for musicians, providing you a safer meeting location to buy musical instruments at awesome prices!
Buyers, get great deals on gifts!
It's a FREE event to attend. Grab all your friends and stop by. Promote you band, gigs, play on the open mic, and check out some seriously cool gear!
********
Sellers: Purchase a section to sell your gear by calling now! Limited spots available.
Greg: (720)570-7956
********
Let's face it, it's not the best idea to meet strangers to sell or buy Gear. Why place yourself and your loved ones in potential harms way?
Have more Gear and potential items to look at and take home safely. Plus network with others at no cost to you.
Musicians / Bands promote your shows and Swag at the "FREE" band table. Bands and players looking for bands post on the "FREE" community board.
Acoustic open stage provides live music during the swapmeet event. Subject to artist who attend.
Sign ups for open stage at time of event.
Admission is "FREE"
When: Saturday, January 6th
Where: Music Gear Guys, 2016 West Hamilton Place Sheridan, Colorado 80110
Time: 12:00 p.m. (noon) to 4:00 p.m.
Cost: Free to attendees!
[Editor: This is a little crazy to find but, once you've been there – no problem! Take Hampden / Hwy. 287 – right lane – west to South Brady Court (same street as River Point Parkway on the south). There is a stop light there. Take the round-a-bout north on South Brady Court to Hamilton Place. This is just north of OLD Hampden but you can't get on old Hampden due to a one-way. Please "Map" it before you go!]
See ya there!!!
Trades are welcome, although no items are allowed in to sell due to sellers purchasing space and that's not fair to them.
If you are a service business like recording studio, teacher, builder, repairs, etc. and want to promote your business – you are welcome to get a space.
[Look for COMBO's booth there and come by and say "Hi"!]
———–
David Barber
Possibility Promotion LLC
PO Box 9344
Denver, CO 80209
303.921.5271