EVENTS: Open Music Sessions – Friday, October 6th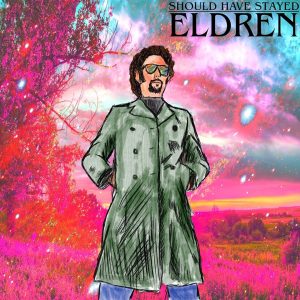 Join us for October's Open Music Sessions, featuring Eldren! The party starts upstairs at 700 Kalamath Street at 7:30 p.m. with the Countdown Show. Help yourself to free food from Sexy Pizza and beverages from Crazy Mountain Brewing Company.
Open Music Sessions will kick off at 8 p.m. in Studio A with local comedians, followed by Eldren, two times voted Best Psych Band by Westword.
And Eldren says:
THIS FRIDAY come see us at The Open Media Foundation at 7th and Kalamath for a very intimate (but still ROCKING) performance! The event is FREE and will be filmed and broadcast live, so get there early and claim your spot (only room for about 75-100 people tops!). We will be performing new and old songs, as well as introducing each song with some stories or tidbits about their meaning and creation! The event kicks off at 7 p.m. with free beer and pizza provided by Sexy Pizza, followed by performances by local comedians at 8 p.m. to kick off the show, finishing off with Eldren immediately after. DON'T MISS THIS ONE! –It will be broadcast on TV and streamed, so check the event page for details if you are out of town.
https://www.facebook.com/EldrenMusic/