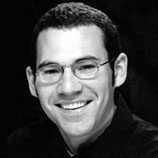 EVENTS: Panel Discussion: Musicians, Filmmakers, and Music Supervisors: Working Together on Original Scores and Placements
Music makes a world of difference to every film, but navigating the ins and outs of music placement can be a challenge for both filmmakers and musicians. The panel discussion will explore both ends of the spectrum-what musicians need to know about placing music and what filmmakers needs to know about how to find the right music and the legalities around music usage.
What: Musicians, Filmmakers, and Music Supervisors: Working Together on Original Scores and Placements
Where: BFF Festival Tent on the Pearl Street Mall, Boulder, CO between 13th & 14th
When: Saturday, February 24th
Time: 12:00 to 1:30 p.m.
Cost: Free!
Age: All ages are welcome.
Panelists:
Benom Plumb-Professor of Music Industry Studies CU Denver, former VP Licensing Bluewater Music
Nina Storey-Composer & Recording Artist, Los Angeles
Ted Thacker-The Red Tac-Composer, Performing Artist & Sound Engineer
Ted Hudson-President, Color Wheel Music
Benom Plumb
Benom is the Assistant Professor of Music Industry Studies and Music Business Area Head at The University of Colorado Denver. He was previously Vice President of Licensing at Bluewater Music in Nashville, TN from 2007 through 2012, and before that, he worked as an independent licensing consultant. During his time at Bluewater Music, Benom coordinated all TV/Film licensing efforts, signing new talent, pitching songs, finding publishing royalties, negotiating various business deals and representing the company throughout the world at industry events. When he's not at CU Denver, he can be found writing published articles about the latest music industry news for Denver-based music royalty marketplace, Royalty Exchange, or consulting for other music industry professionals throughout the country.
Ted Hudson
Ted has spent the past eight years negotiating music, footage, and photo licenses for use indozens of Oscar-winning documentaries and original programming at HBO. Previous to his work at HBO, Ted founded and played bass for The Damnwells, who toured with acts including The Dixie Chicks, Cheap Trick, and The Fray, where he and Ben Wysocki became buddies. Ted also worked on two tech startups in NYC, Hunch and Milewise, which were acquired by EBay and Yahoo! (respectively).
Ted Thacker
Ted Thacker began his career in the film industry right around the turn of the century, working various PA jobs for slick producers with receding hairlines. Eventually landing a place on the roster as sound technician and camera operator, he has worked for such television shows as, 'Deadliest Catch', 'Biggest Loser', '60 Minutes' and 'Nightmare Next Door' to name only a few. Along with a few feature documentaries, including the Academy Award winning film, 'The Cove', Thacker has also scored music for both television and film. His recent endeavors include lots of trips to Alaska with some truly insane explorers, and a new CD for his solo act.
Nina Storey
Storey has appeared in numerous national commercials, including Nissan, AT&T, Ford, Kellogg's, Pepsi, Dr. Pepper, Coke, Heineken and Hundai while her music has been heard on CBS's, Angel From Hell, FOX'S, My Crazy Ex-Girlfriend and So You Think You Can Dance, NBC's, Days of Our Lives, TLC's, Say Yes To The Dress, as well as on the big screen, with American Girl and The Broken Hearts Club.
[Thanks to Lisa Bell for letting us know about this event.]