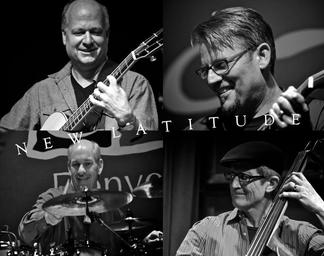 FEATURED MEMBER: COMBO's Featured Member for July – New Latitude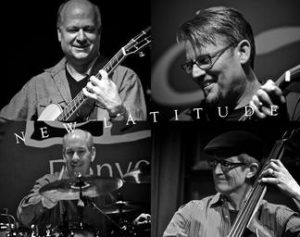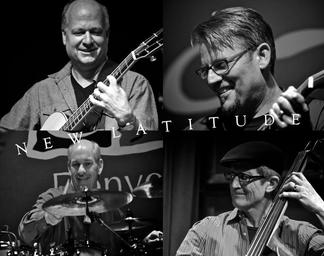 Guitarists and composers Dave Erickson and Jim Carr started New Latitude to play original music and share their passion for contemporary instrumental acoustic guitar music.
Rejoin the musical journey of New Latitude with the release of their 2nd album, Vantage Point. The songs on the album tell a musical story of life's journeys, adventures, and passionate expressions, forming a unique vantage point.
http://www.newlatitudemusic.com/
Erickson and Carr evidently possess keen understanding of effective music composition, and have created an elaborate array of fluid guitar arrangements that complement each other perfectly. However, the greatest facet to this album comes from it's truly decisive and well-crafted melodies. Often simplistic and subtle when considered from an isolated perspective, New Latitude's seasoned musicianship and overall interpersonal synergy transforms melody into an enveloping, refreshing experience that absolutely exudes creativity and originality."
"One of the most difficult elements of music composition is creating a melody, playing with the melody, and exploring musical avenues around that melody in a fresh and unique fashion. New Latitude proves they are capable of this task in multiple instances throughout Vantage Point, considering dynamic and sophisticated compositions such as "The Journey" and "Birds of Prey". The main melody in "Victorious" is perhaps one of the top fifty greatest melodies written over the past three years in any genre of music."
~ Owen Matheson – Gashouse Radio
http://www.DaveEricksonMusic.com