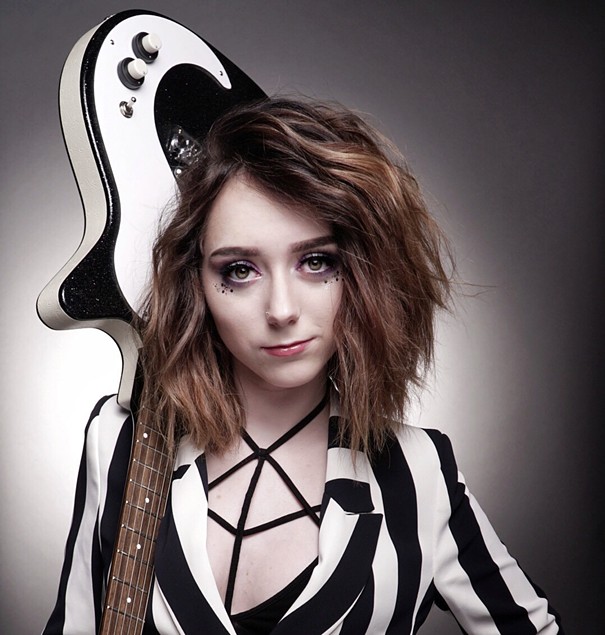 FEATURED MEMBER: Update from February's Featured Member Kenzie Culver
Hi everyone! I'm so excited about the show this Saturday! I'll be debuting 2 new songs that will be out on iTunes very soon.
Would you PLEASE take a moment to watch this short video clip from Fox 21 News/Living Local?
http://www.fox21news.com/living-local/hope-for-the-homeless-concert-to-benefit-denver-rescue-mission-and-the-empowerment-program/983233790
Here is another press item about the show:
https://www.csindy.com/coloradosprings/tonic-headlines-sunshine-studios-homelessness-benefit-bernstein-centennial-rolls-on-and-black-sheep-show-announcements/Content?oid=10520118
I've got just a few tickets left and you can help by purchasing one to donate to a homeless vet to attend the show if you can't make it. Each ticket is $37.50 and you can buy it directly from me:
paypal.me/kenzieculver
Will you please help us sell out this show!
Kenzie
# # # # #
Tonic Headlines Sunshine Studios Homeless Benefit [and more]
We've mentioned it in the past, but the staff at Sunshine Studios continues to impress with the timeliness of the many benefit concerts the venue hosts. Last year saw fundraising shows to support victims of hurricanes in Texas and the Virgin Islands, while the latest efforts bring the efforts back to a local focus.
On Saturday, Feb. 24, long-running alt-rockers Tonic play Sunshine Studios, and the night will also function as a benefit show to help the growing community affected by homelessness. Of course, there's never really a bad time to be concerned about homelessness, but this benefit is particularly timely given that we're approaching what is traditionally the coldest portion of winter, and charitable donations typically experience a lull after the holidays. Attendees are asked to bring donations (blankets, coats, gloves, hats, socks, and toiletries). Rounding out the evening's musical lineup is Mass Transit, Chadwick McIntire, and Violet Tides singer Kenzie Culver.
Tonic, of course, is still probably best known for the instant-earworm single "If You Could Only See" from 1996's platinum-selling LP Lemon Parade, but the band has remained active, receiving two Grammy nominations for their third album, Head On Straight. Guitarist Jeff Russo composed the score for the TV series Fargo, and the band released the all-acoustic Lemon Parade Revisited in 2016 to celebrate the 20th anniversary of their debut album.
> > > > > > > > >
By Collin Estes
https://www.csindy.com/coloradosprings/tonic-headlines-sunshine-studios-homelessness-benefit-bernstein-centennial-rolls-on-and-black-sheep-show-announcements/