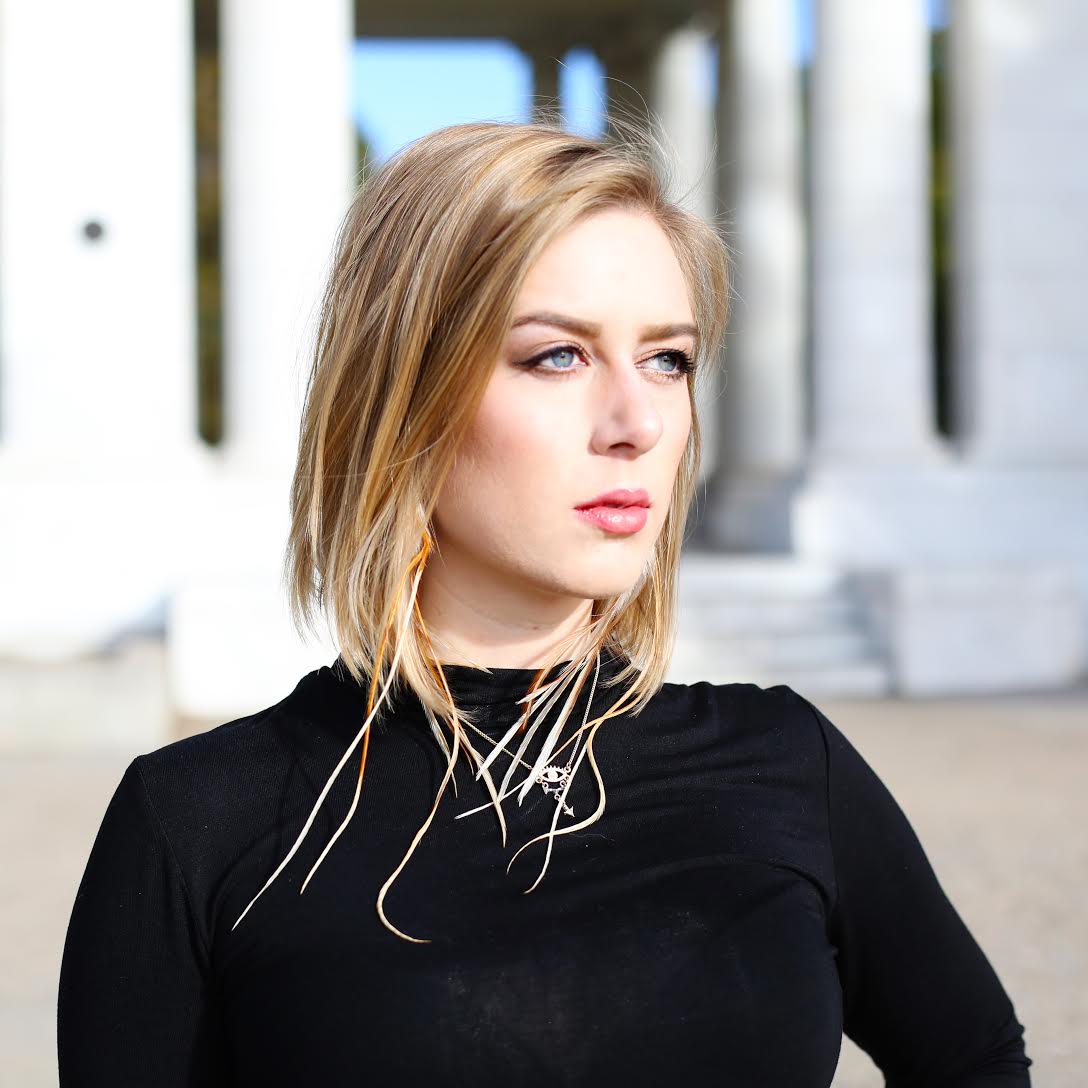 General Meeting – Monday, September 24th with Leigh West
COMBO's Next General Meeting – Monday, September 24th with Leigh West
COMBO will be presenting singer-songwriter Leigh West, CEO & Founder of West Alan, L.L.C., and Curator for Badger's Music Video Lounge & West Alan. Leigh will be covering Publishing, Music Supervision, and her new branding company, Exact Brands. Leigh lives in Denver and is very active on the music scene in Colorado.
Leigh is getting ready to launch a branding/marketing company (including photography, film & video) along with her publishing activities and duties as a music supervisor. She says she could talk about that all day!
Her branding & marketing enterprise will be specifically geared toward artists and small businesses. Her co-founder is Zack Fay who is a pop artist that has toured with Pride and sold out Track's/Exdo event center.
The meeting will be hosted by COMBO Board Member and award-winning sound engineer Clark Hagan. The meeting is free, open to the public and to all ages. It will be held at the Irish Snug Underground, 1201 East Colfax, Denver (north side of Colfax, between Lafayette and Marion Streets). The meeting will be held from 6:30 until 8:00 p.m. Come early and enjoy a filing meal from the Irish Snug's yummy kitchen.
What: COMBO's Next General Meeting
When: Monday, September 24th
Where: Irish Snug, 1201 East Colfax, Suite #100, Denver, CO | Telephone: 303-839-1394
Time: 6:30 until 8:00 p.m.
Cost: Free!
Age: All ages!
Note: The meeting will be held downstairs in the open area (under the stairs), not in the meeting room as another group already has that room reserved!
Clark Hagan, Grammy Award-Winning Recording Engineer
Clark Hagan is a Grammy award winning Producer/Engineer with a world class resume and a legendary mastery of the recording arts.
After graduating from the University of Colorado at Denver, Clark began to master his craft as a recording engineer while working with the legendary Bill Porter whose credits include artists such as Elvis Presley, Roy Orbison, and the Everly Brothers while at RCA from 1959 to 1964.
After a short stint at Allen-Martin Productions in Louisville, Kentucky, Clark moved to Nashville where his trusted relationship with Porter provided the opportunity to work with the legendary Chet Atkins.
In his time with Atkins, Clark engineered the Grammy Award Winning record in 1996 for best country instrumental and was nominated again in 1997 for a record with Atkins and Tommy Emmanuel in the same category in which he played guitar on to. Clark's success with Atkins paid off and subsequently led to work with some of Nashville's top artists including Ray Stevens, Alison Krauss, Bryan White, and Jeffery Steele amongst others. In the highly competitive world of Nashville Clark continued to build relationships with such producers as Scott Litt, Tony Brown, Kyle Lehning, Billy Joe Walker Jr., Bill Schnee, and James William Guercio while also getting to work out of some elite studios such as Woodland Sound Studios, Quad, Omni, and Masterfonics.
Clark has worked with other such national artists as Kenny Passarelli, Marty Haggard, and Eugene Moles along with Colorado artists such as Dave Preston, Oscar Ross, Wild Angels, Nick O'Connor, and Casey James Prestwood and the Burning Angels to name a few. Clark has also been working with the Caribou Ranch estate on the "Caribou Collection" project with artists Elton John, Billy Joel, and Chicago, and is also refurbished one of the original Caribou Ranch consoles the "Olive".
Whether it be mixing, tracking, or producing, from rock to country, Clark brings his rich heritage and diverse experience to every project and is always looking for artists who share the same passion. to make great sounding records. Along with doing projects out of Macy Sound Studios, Clark is also an experienced technician and is also knowledgeable and competent tech and audio consultant. http://clarkhaganproductions.com/
Clark Hagan, Grammy Award-Winning Recording Engineer Returns to Denver