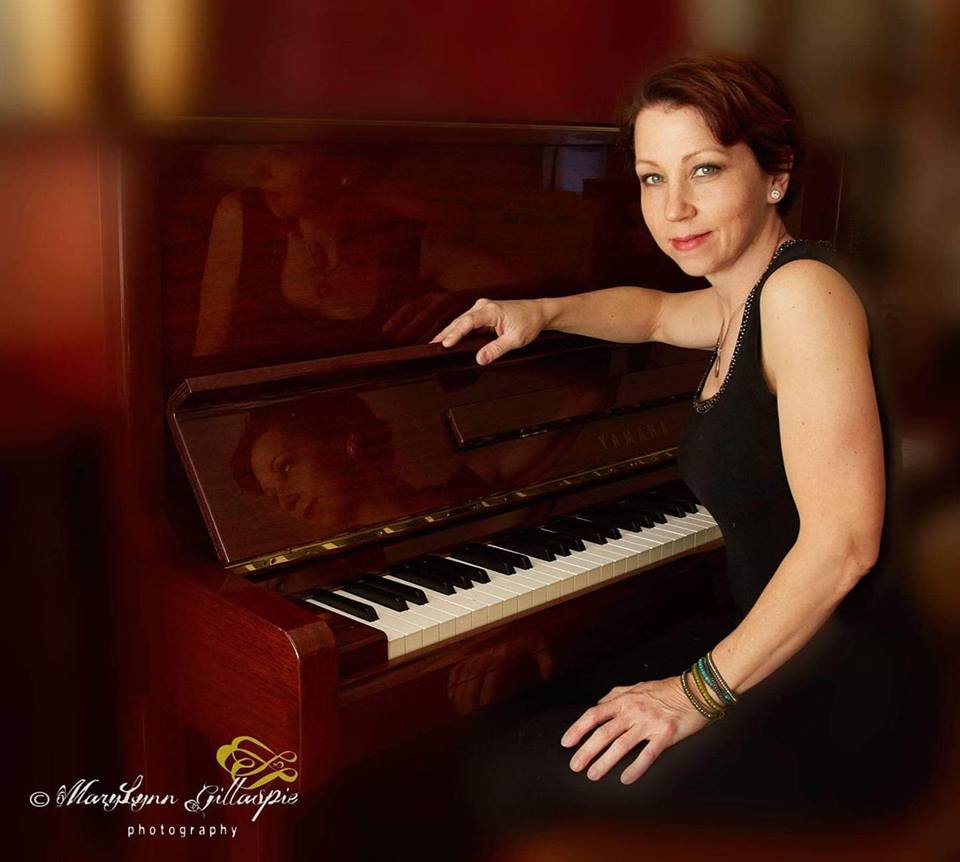 IN MEMORIAM: Amy Humphreys Kress
It is with profound sorrow that we announce the passing of Amy Humphreys. Amy was born in Calgary, Alberta, Canada and, at the age of 5, moved with her family to Dhahran, Saudi Arabia. They lived there for almost 8 years and traveled extensively – an experience which instilled in Amy a lifelong love of travel and other cultures.
Musical from a young age, Amy excelled in the arts and was a gifted artist as well as a talented French horn player and pianist. Composing her first song at age 8, Amy developed those talents, learning new instruments and eventually releasing two studio albums under the name 'Amy Kress'.
Amy moved from Canada to the Denver area in 2001 and established a close and loving circle of friends. Her quick wit and sense of humor will be remembered by everyone who knew her. She earned her diploma in Architectural Design and graduated at the top of her class.
It was in Denver that she welcomed her two beautiful children, Ethan and Claire. Her children were her life's greatest joy and they reflect their mother's energy, tenderness and love of life.
Amy is survived by her children, her parents Bryce and Darlene Humphreys, her sister Leah (Taylor) and a large extended family. She will also be deeply missed by dozens of friends across the world. Amy was pre-deceased by her maternal grandparents (Anthony and Matilda Velker), paternal grandparents (Archie and Bernice Humphreys) and her Uncle Pat McCarthy. Amy cared for many rescue animals in her life, all with which she has now been reunited.
A service is planned for Saturday, January 19 at Marnie's Pavillion at the Denver Botanical Gardens, from 2:30 to 4:30pm. All are welcome to attend. The gardens are free for all who wish to attend Amy's service.
In lieu of flowers, please donate, in Amy's name, to Foothills Animal Shelter or the animal rescue organization of your choice.
# # #
Jason Kelly on Facebook, 1/12/19: R.I.P. Amy Kress. I'm sorry the cancer was too much to beat. I will continue to sing our song. I don't know a better way to honor your memory. I hope that you're at peace now.
Annette Cannon/ JMoon Promotions: Words could never express how much you meant to others. I know that you are loved by many and will always remain in our hearts. I could not thank you enough for always being kind and giving. Four years ago, feeling sick from your chemo treatments, you still showed up to play the 9Health Fair for me and others. It meant the world and it not only showed your resiliency, but that you were willing to put others before yourself. Thank you for playing this song and sharing your talent to help others that day. Thank you for being so brave. Love you Amy and RIP. https://youtu.be/xaBtrDt129c
Katey Laurel: She was a gift. I am very sorry for your loss, Mr. and Mrs. Humphreys. I didn't know she played French horn… so did I, and I was born on December 4th. I enjoyed getting to know Amy through the Denver music scene and hosted her session on CET Studio Sessions… which is where and how I met her a few short years ago. She will be missed. I regret that I will be unable to attend her service due to work, but I will be there in spirit. Rachel James and Jenny Shawhan will want to know about it, so I'm tagging them here.