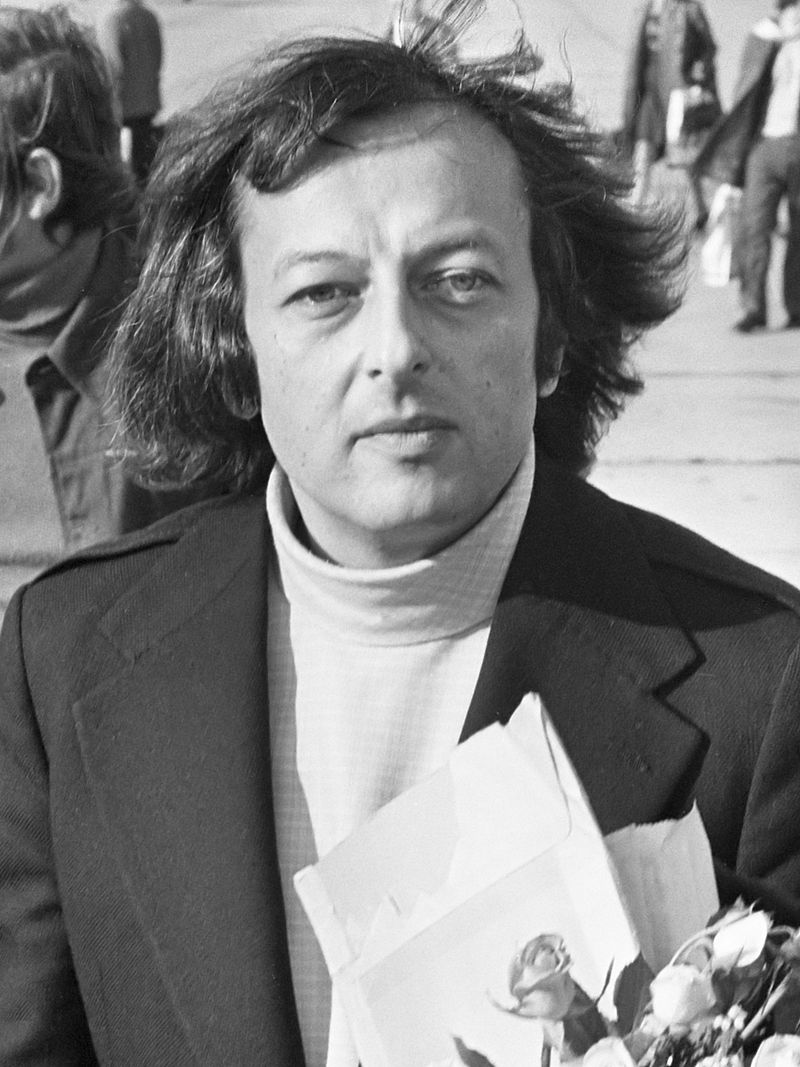 IN MEMORIAM: Andre Previn – Multi-Grammy/Academy Award Winner
André George Previn, KBE; born Andreas Ludwig Priwin; April 6, 1929 – February 28, 2019) was a German-American pianist, composer, arranger, and conductor.
His career was three-pronged. Starting by arranging and composing Hollywood film scores for Metro-Goldwyn-Mayer, Previn was involved in the music for over 50 films over his entire career. He won four Academy Awards for his film work and ten Grammy Awards for his recordings (and one more for his Lifetime Achievement). He was also the music director of the Houston Symphony Orchestra, the Pittsburgh Symphony Orchestra, the Los Angeles Philharmonic, and the Oslo Philharmonic, as well as the principal conductor of the London Symphony Orchestra and the Royal Philharmonic Orchestra. In jazz, Previn was a pianist-interpreter and arranger of songs from the Great American Songbook, was piano-accompanist to singers of jazz standards, and was trio pianist. All along the way, his efforts were recorded; much of the way, they garnered acclaim and awards.
Previn was born in Berlin into a Jewish family, the second son and last of three children of Charlotte (née Epstein; Frankfurt 1891–1986) and Jack Previn (Jakob Priwin; Graudenz 1885–1963), who was a lawyer, judge, and music teacher. The oldest son Steve Previn became a director. The year of Previn's birth is uncertain. Whereas most published reports give 1929, Previn himself stated that 1930 was his birth year. All three children received piano lessons and Previn was the one who enjoyed them from the start and displayed the most talent. At six, he enrolled at the Berlin Conservatory. In 1938, Previn's father was told that his son was no longer welcome at the conservatory, despite André receiving a full scholarship in recognition of his abilities, on the grounds that he was Jewish.
In 1938, the family had applied for American visas and during the nine-month wait to obtain them, left Berlin for Paris. Previn's father enrolled his son into the Paris Conservatory where André learned music theory. On October 20, 1938, the family left Paris and sailed to New York City. Their journey continued to Los Angeles, arriving on November 26. His father's second cousin Charles Previn was music director for Universal Studios. Previn became a naturalized US citizen in 1943. He learned English, his third language after German and French, through comic books and other reading materials with a dictionary, and watching films. In 1946 he graduated from Beverly Hills High School and performed with Richard M. Sherman at the ceremony; Previn played the piano, accompanying Sherman, who played the flute.
Previn's career began in 1946, when he was still in high school, as a composer, conductor, and arranger at Metro-Goldwyn-Mayer studios, after their music department noticed his work for a local radio program and wished to hire him. Previn recalled that MGM were "looking for somebody who was talented, fast and cheap and, because I was a kid, I was all three. So they hired me to do piecework and I evidently did it very well." His first official credit was for an entry in the Lassie series, The Sun Comes Up (1949), which much later he thought was "the most inept score you ever heard" after seeing a television rerun.
Previn was a full time employee at MGM. He was called for military service in 1950. While stationed with the Sixth Army Band at the Presidio of San Francisco, Previn took private conducting lessons from Pierre Monteux, then conductor of the San Francisco Symphony Orchestra, which he valued highly, for two years from 1951. In 1953, Previn returned to Hollywood and focused his attention on film scores and jazz. Previn stayed at MGM for 16 years and despite the secure job and being well paid, had grown increasingly confined and desired to pursue classical music. He resigned from MGM at 32, wanting "to gamble with whatever talent I might have had."
His break with the film world in the 1960s was not as straightforward as he claimed in later life. He won a 1964 Oscars for Best Scoring of Music – Adaptation or Treatment for My Fair Lady (film). His film work continued until Rollerball (1975). Over his entire film career, Previn was involved in the music for over 50 movies as composer, conductor or performer.
> > > > > > > > > >
Previn was married five times. His first marriage, in 1952, was to jazz singer Betty Bennett, with whom he had two daughters, Claudia Previn Stasny and Alicia Previn. Previn divorced Bennett in 1957, a few months before she gave birth to Alicia.
In 1959, he married Dory Langan. A singer-songwriter, Dory became widely known as a lyricist with whom Previn collaborated on several Academy Award-nominated film scores during their marriage. After Previn divorced her in 1969 during her hospitalization for a mental breakdown, and after Previn was caught having an affair with 23-year-old Mia Farrow, Dory resumed her career as a singer-songwriter with On My Way to Where (1970), a critically acclaimed album whose confessional lyrics were described as "searingly honest", and chronicled both her mental health struggles and the infidelity that she alleged had at once precipitated the end of her marriage to Previn and exacerbated her intermittent mental illness. In 2013, jazz singer Kate Dimbleby and pianist Naadia Sheriff revisited Dory Previn's musical reflections on her marriage to Previn in the London cabaret show, Beware Of Young Girls: The Dory Previn Story.
Previn's third marriage, in 1970, was to Mia Farrow. Before their divorce in 1979, Previn and Farrow had three biological children together—twins Matthew and Sascha, born in 1970, and Fletcher, born in 1974. They then adopted Vietnamese infants Lark Song and Summer "Daisy" Song (born October 6, 1974), followed by Soon-Yi Previn, a Korean child whose age a physician's bone scan placed between six and eight years old and whose unknown birth date her adoptive parents estimated as October 8, 1970. Lark died on Christmas Day 2008. In the aftermath of the scandal involving Soon-Yi and Mia Farrow's partner Woody Allen, Previn said of Soon-Yi, "She does not exist."
Previn's most durable marriage was his fourth. In January 1982 he married Heather Sneddon. Previn wrote a brief memoir of his early years in Hollywood, No Minor Chords, which was published in 1991, edited by Jacqueline Kennedy Onassis and dedicated to Heather. This marriage ended in divorce after 17 years.
His fifth marriage, in 2002, was to the German violinist Anne-Sophie Mutter, for whom in the previous year he had composed his Violin Concerto. They announced their divorce in August 2006, but continued to work together in concerts afterwards.
Previn was nominated for 11 Academy Awards. He won four times, in 1958, 1959, 1963 and 1964. He is one of the few composers to have accomplished the feat of winning back-to-back Oscars, and one of only two to have done so on two occasions. Previn was the only person in the history of the Academy Awards to receive three nominations in one year (1961). In 1970 he was nominated for a Tony Award as part of Coco's nomination for Best Musical. In 1977 he became an Honorary Member of the Royal Academy of Music. The 1977 television show Previn and the Pittsburgh was nominated for three Emmy awards.
Previn was appointed an honorary Knight Commander of the Order of the British Empire in 1996. (Not being a citizen of a Commonwealth realm, he was permitted to use the post-nominal letters KBE but was not styled "Sir André".) Previn received the Kennedy Center Honors in 1998 in recognition of his contributions to classical music and opera in the United States. In 2005 he was awarded the international Glenn Gould Prize and in 2008 won Gramophone magazine's Lifetime Achievement Award for his work in classical, film, and jazz music. In 2010, the Recording Academy honored Previn with a Lifetime Achievement Grammy.
Previn died on February 28, 2019, at home in Manhattan at the age of 89. No cause was released.
https://en.wikipedia.org/wiki/André_Previn