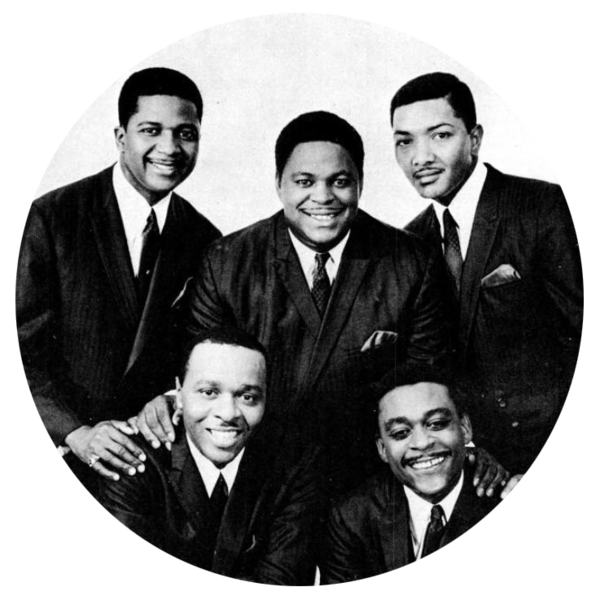 IN MEMORIAM: Chuck Barksdale of The Dells; Leon Rausch – The Texas Playboys
The Dells were an American R&B vocal group. Formed in high school in 1952 by founding members Marvin Junior, Verne Allison, Johnny Funches, Chuck Barksdale, and Mickey and Lucius McGill, under the name the El-Rays. They released their first recording in 1954 and two years later had their first R&B hit with "Oh What a Night". After disbanding due to a near-fatal car crash in 1958, the band reformed in 1960 with Funches being replaced by Johnny Carter. This lineup remained together until Carter's death in 2009.[1] In 2004 The Dells were inducted into both the Rock and Roll Hall of Fame[2] and the Vocal Group Hall of Fame[3]. The group performed until illness forced longtime lead singer Marvin Junior and bass vocalist Chuck Barksdale into retirement, ending the group's 60-year run.
Chuck Barksdale died on May 15, 2019, at the age of 83.
https://en.wikipedia.org/wiki/The_Dells
# # # # #
Leon Rausch – The Texas Playboys
Edgar Leon Rausch (October 2, 1927 – May 14, 2019), known as Leon Rausch, was "the voice" of "Bob Wills and his Texas Playboys." He died May 14, 2019, in Fort Worth, Texas. He was 91.
Rausch was born in Billings, Missouri. He was lead vocalist from 1958 until the early 60s when he created his own band "The New Texas Playboys". In 1973, Wills asked Rausch to rejoin the Texas Playboys to record his final album "For the Last Time."
After Wills died in 1975, Rausch and the original Texas Playboys continued to record and tour until the band played the final concert in 1986. Rausch still performs each year at the Bob Wills day festival the last weekend of April in Turkey, Texas at the Bob Wills community center. The music of The Texas Playboys is "Western Swing."
In 2011, the Texas Legislature adopted a resolution designating western swing as the official "State Music of Texas". Rausch made a memorable appearance as a band singer in the 1998 Stephen Frears film The Hi-Lo Country, in a scene featuring one of the film's highlights — Don Walser's rendition of "I'll Hold You in My Heart."
https://en.wikipedia.org/wiki/Leon_Rausch