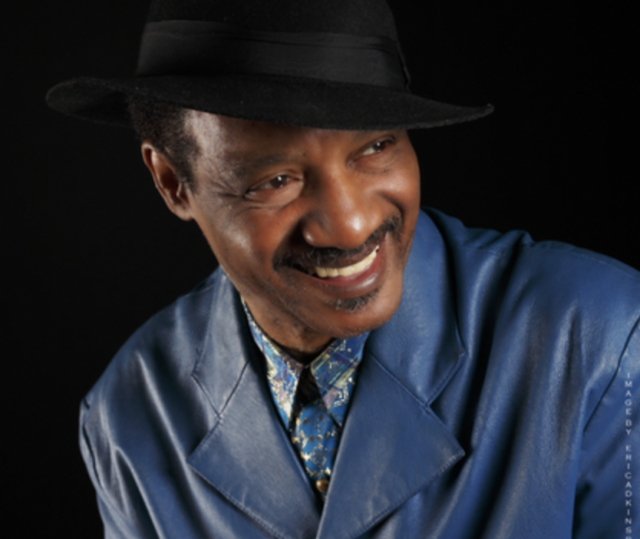 IN MEMORIAM: Harvey Scales ("Disco Lady") // Other Notable Musicians' Deaths
Harvey Scales (September 27, 1942 – February 11, 2019) was an American R&B singer, songwriter, and producer. Scales had been active in the music industry since the 1960s, and composed songs for groups such as The Dells, The Dramatics, and The O'Jays. He is particularly notable for his co-authorship of the songs "Love-Itis" and "Disco Lady". Once called Milwaukee's "Godfather of Soul" by a local reporter, Scales credited James Brown and the sound of "funk" for influencing his music career.
Scales was born in Osceola, Arkansas, and grew up in Milwaukee, Wisconsin, where he attended Roosevelt Middle School and North Division High School.
He was well known in Milwaukee, before his big break as a national songwriter. He was known as "Twistin' Harvey", in the early 1960s. In 1961, he and his longtime friend Albert Vance (1943–2003) formed the group, Harvey Scales and The Seven Sounds, which released several singles.
Harvey Scales and The Seven Sounds initially recorded for Cuca Records, and later for Magic Touch Records, a Wisconsin-based label owned by Lenny LaCour. The band's one hit was "Get Down", backed with "Love-Itis", which reached No. 32 on the R&B charts in 1967.
The band signed with Chess Records in 1969, recording for the Cadet Concept Records division, with LaCour continuing as producer. In 1970, the group had a regional hit with the LaCour- produced "The Funky Yolk". Through his familiarity with producer Don Davis at Chess, Scales met singer Johnny Taylor, who was at the time recording for Stax Records. Scales then moved from Cadet Concept to Stax, releasing several singles. Scales followed the career of Johnny Taylor when Taylor moved to Columbia Records. As described by Ed Hogan:
"When Stax became inactive, Taylor signed with Columbia, retaining Davis' services. Recording at Davis' favorite studio (United Sound Studios in Detroit), the producer used the Impressions' "Gypsy Woman" and an African dancer he had seen on a vacation to Spain as a template for a partially finished song ("Disco Baby") that Scales had brought to him. Davis took it to (Bootsy) Collins and (Bernie) Worrell, who honed and tightened up the groove, while veteran arranger David Van De Pitte did the horn arrangements."
Scales received national recognition for co-writing Billboard Hot 100 chart-topping single for Johnnie Taylor, "Disco Lady". "Disco Lady" was the very first platinum single in the history of the Recording Industry Association of America, selling over two million copies. It was certified platinum on April 22, 1976. As a result, Scales is the first songwriter of a platinum single in America.
Scales is also notable as being the co-writer of "Love-Itis", a 1967 release by Harvey Scales and The Seven Sounds, which later was covered and was a hit for the Canadian band Mandala in 1968, and the J. Geils Band in 1975. The song was also covered by The Sonics, originally recorded in 1967.
Scales also co-wrote, with Bunny Sigler, "Once Is Not Enough", recorded by The O'Jays and, as sole composer, "Be For Real With Me", which was recorded by The Dells.
The success of "Disco Lady" enabled Scales to obtain a recording contract with Casablanca Records. At Casablanca, Scales recorded the first two albums of his career, Confidential Affair (1978) and Hot Foot: A Funque Dizco Opera (1979). Scales did not release another album for eighteen years, when he released Somebody Else's Somebody on Four Sight Records. In 2009, a compilation album of material by Harvey Scales and The Seven Sounds, recorded for Magic Touch Records, was released by Soul-Tay-Shus Records as Love-Itis: All the Rare & Unreissued 45's from the Vaults of Magic Touch: 1967-1977.
Harvey Scales died on February 11, 2019.
https://en.wikipedia.org/wiki/Harvey_Scales
Other Notable Musicians' Deaths…
February 2019
13: Arif Sirin, 69, Turkish singer and composer, throat cancer.
12: Deise Cipriano, 39, Brazilian singer (Fat Family), liver cancer; Joe Hardy, 66, American music producer (ZZ Top, Jeff Healey) and engineer (Ardent Studios) [No further info available on Wikipedia]; Olli Lindholm, 54, Finnish singer and guitarist (Appendix, Yö), seizure.
11: Harvey Scales, 76, American soul singer and songwriter ("Disco Lady", "Love-Itis"), kidney failure and pneumonia; Armida Siguion-Reyna, 88, Filipino actress, singer and television host, cancer.
10: Juanjo Domínguez, 67, Argentine musician.
9: Cadet, 28, British rapper, traffic collision; Phil Western, 47, Canadian electronic musician.
8: Sali Sidibé, 59, Malian composer and singer.
7: Legarda, 29, Colombian reggaeton musician, shot; Kyle Yorlets, 24, American musician, shot.
6: Jim Dunlop Sr., 82, Scottish-American inventor of guitar equipment, founder of Dunlop Manufacturing; Gerald English, 93, British tenor; Carlos Fernando Nogueira, 60, Brazilian singer, architect and graphic designer; Lonnie Simmons, American record producer, founder of Total Experience Records.