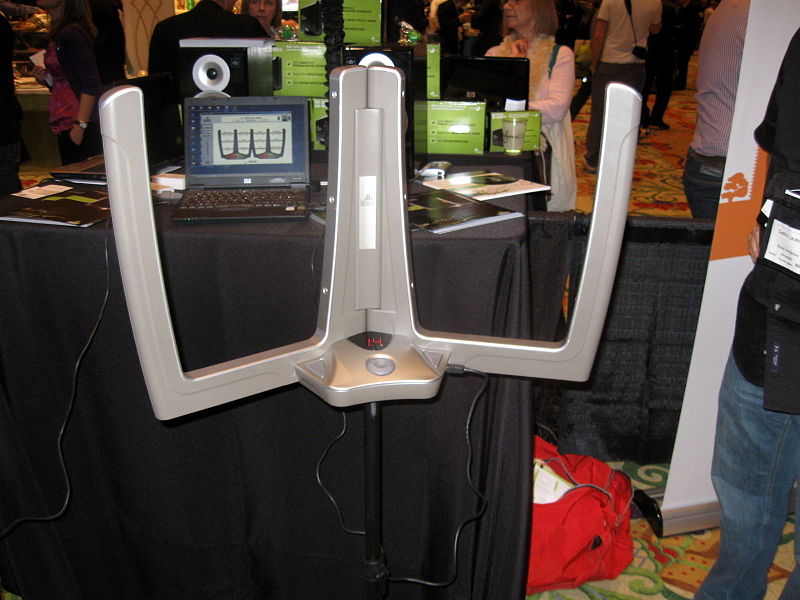 IN MEMORIAM: Jerry Riopelle – Musician & Inventor of Beamz / Other Notable Musicians' Deaths
Jerry Riopelle (c.1941 – December 24, 2018) was an American singer-songwriter, musician and record producer born in Detroit, and raised in Tampa, Florida, and known primarily for his hard rock performances and for his record production. He mixed rock, country and jazz with R&B and was an inductee into the Arizona Music and Entertainment Hall of Fame.
Riopelle began his music career in the 1960s in Los Angeles working as an independent record producer. He played drums for the The Hollywood Argyles and later signed with Screen Gems as a staff songwriter. At Screen Gems, he wrote and produced, along with Clydie King, a single called "The Thrill is Gone" (not to be confused with the one made famous by B.B. King). This exposure helped Riopelle land staff writer and producer job with Phil Spector and Lester Sills label Philles Records.
Riopelle had his first charting record as producer of "Home of the Brave," which was recorded by Bonnie & The Treasures reached #77 on the Billboard Hot 100 in the summer of 1965. He later produced top 40 singles for The Parade (he was a member) and April Stevens & Nino Tempo. This led to an opportunity to work as an A&M Records producer and a role as a staff writer at Irving Music.
Later career
Riopelle produced and wrote for The Parade, Brewer & Shipley, We Five, and Shango. His songs have been covered by Leon Russell, Herb Alpert, Kenny Loggins, Rita Coolidge, Meat Loaf, and others. Jerry also wrote various pieces for Hollywood TV shows and films.
Riopelle had a large and avid fan base in Arizona during the 1970s, highlighted by his annual New Year's Eve performances at Phoenix venue Celebrity Theatre, featuring a revolving stage. Well known national acts opened for Riopelle on these occasions, including The Dixie Dregs and others.
In 2001, Riopelle invented and patented the Beamz device for creating music using lasers. He died of complications from cancer on December 24, 2018, at the age of 77.
Riopelle and his wife Naomi had two children, daughter Angela and son Paul. Jerry and Naomi divided their time between homes in Scottsdale, Arizona, and Kailua-Kona, Hawaii.
Jerry and Paul were co-founders of the Beamz music system and served as company executives for Beamz Interactive.
https://en.wikipedia.org/wiki/Jerry_Riopelle
The beamz is a laser-based music device. It is a W-shaped table-top optical control device with several laser beams. Users operate the device by using their hands to interrupt the beams.
The product was created by musician and record producer Jerry Riopelle, who began working on the device in 2001. Riopelle built the original prototype with PVC pipe and lasers, and later refined it with Todor Fay and Melissa Jordan Grey to develop the software that controls the device.
How Beamz Works
The Beamz system connects to a computer via USB. Each laser beam corresponds to an instrument or sound that the user plays by interrupting the beam. When the player removes his or her hand the sound stops. Even though the player's interaction with the lasers is random, the device ensures that the music will always be harmonious. Six laser triggers and two button-controlled triggers activate up to 64 independently controlled sequences of musical notes or events. When a laser beam is broken, the software program plays a musical note, event, or musical phrase that is always harmonious to the other sounds being played at that time. The Beamz product line is now in its 3rd generation with a smaller footprint controller with four laser beams cross-platform compatible with PC, MAC and iOS devices.
Beamz users
In August 2010, Beamz was listed among the Best Tools for Schools by School Band and Orchestra Magazine, during the National Association of Music Merchants at the NAMM Show with the note that using Beamz was fun and a "great way to involve special ed students in music making."
https://en.wikipedia.org/wiki/Beamz
* * * * *
Other Notable Musicians' Deaths…
December 2018
26: Theodore Antoniou, 83, Greek composer and conductor, complications from Alzheimer's disease.
25: Guto Barros, 61, Brazilian guitarist and songwriter (Blitz, Lobão e os Ronaldos).
24: Dwijen Mukhopadhyay, 91, Indian composer and singer; Jerry Riopelle, 77, American musician, cancer; Jaime Torres, 80, Argentine charango player; James Calvin Wilsey, 61, American musician.
22: Jimmy Work, 94, American country singer-songwriter ("Making Believe"); Notable Indonesians killed in the Sunda Strait tsunami: Windu Andi Darmawan, 36, drummer (Seventeen); Muhammad Awal Purbani, 36, bassist (Seventeen); Herman Sikumbang, 36, guitarist (Seventeen).
21: Dipali Barthakur, 77, Indian singer.
20: Adolfo Echeverría [es], 86, Colombian composer.
17: Arun Bhaduri, 75, Indian classical vocalist, respiratory disease; Galt MacDermot, 89, Canadian-American composer (Hair, Two Gentlemen of Verona) and pianist; Anca Pop, 34, Romanian-Canadian singer-songwriter, traffic collision.