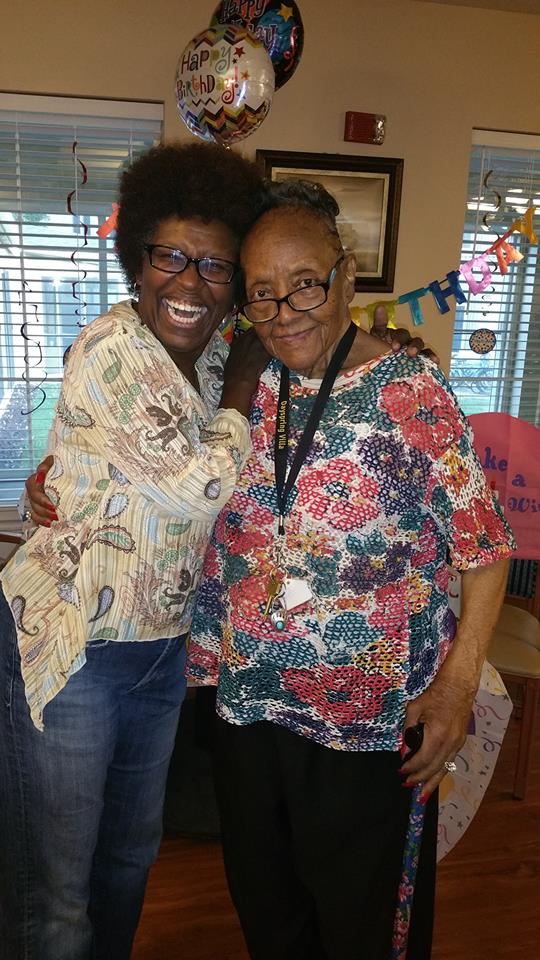 IN MEMORIAM: Justina Curlee, a/k/a MamaKat, Mostly Joe Hawkins, Jim Steele // Other Notable Musicians' Deaths
From Erica Brown on Fb: 1927-2019. Mourning the passing of one of the great influences of my music life, Justina Curlee, also known as JC, Senior Citizen of the Airwaves, also known as MamaKat, and to those of us who knew her for many years, Miss Tina. I have not many words right now as I process this loss. Thanks to everyone who made her life bright in her later years, we appreciate you so much. Please extend your condolences to her son Everett Davis, and keep him in your prayers. I'm sure he will release more information about any memorial services at some point. I'll be posting photos of me and her as time goes on (there are SO MANY!!) Thanks everyone.
Carla Jordan: MamaKat was an absolutely amazing woman. She was a hoot! Vibrant and true! She paved the way for so many. What a huge loss for the community of music in Colorado and beyond. My deepest condolences to her family and friends and crazy huge respect to the woman, the amazing MamaKat.
# # # # #
This has been a troubling couple of weeks for the Colorado Blues Community. We have lost two great performers this week who gave a lot of flavor, flare, dance, and talent to our community.
Mostly Joe Hawkins / aka Ellington J. James / aka his real name: Lynn Chatwin and James H."Man of Steele" Steele Jr. – poet, blues dancer, performer.
"Man of Steele", James H. Steele Jr. tribute was held at Denver Open Media. Ironically, Jim was the scheduled performer for this month's live broadcast performance. Jim was the victim of a hit and run in downtown Denver and unfortunately died from his injuries.
Jim was well known in the Blues Community for his love of blues dancing. He was also a great poet and performer.
# # # # #
Mostly Joe Hawkins, a/k/a Ellington J. James
Memorial Jam and celebration of Life for Mostly Joe Hawkins/ Ellington J. James, was held on Sunday April 28, at the Pourhouse Bar and Grill in Loveland.
Mostly Joe passed away a couple of weeks ago. He was one of those fun, crazy, talented, story telling hosts of the jams at Ziggies back when!
He always engaged the fans, the dancers, and especially the performers. We used to joke about how he would take his guitar into the mens room to tune it! He said it just sounded better in there!
Don Finan set up a memorial / jam to celebrate the life of Mostly Joe.
The celebration of life musical event was held not only for Mostly Joe Hawkins but also for Ellington J. James and Lynn Chatwin.
Also, donations are being accepted for the Blue Star Connection as Mostly's enthusiastic support and encouragement for local musicians fits so well with the work of this charity.
Don Finan [email protected]
* * * * *
Other Notable Musicians' Deaths…
April 2019
30: Beth Carvalho, 72, Brazilian samba singer (Estação Primeira de Mangueira); Russ Gibb, 87, American music promoter (MC5, Ted Nugent, Iggy Pop), heart failure; Boon Gould, 64, English musician (Level 42).
28: Alejandro Planchart, 83, Venezuelan-born American musicologist
27: Jack de Mello, 102, American composer.
26: Phil McCormack, 58, American singer (Molly Hatchet); Reijo Taipale, 79, Finnish singer, dementia.
24: Françoise Barrière, 76, French composer; Dick Rivers, 74, French rock and roll singer (Les Chats Sauvages), cancer; Pedro de Saint Germain, 69, Brazilian singer, voice actor and holistic therapist.