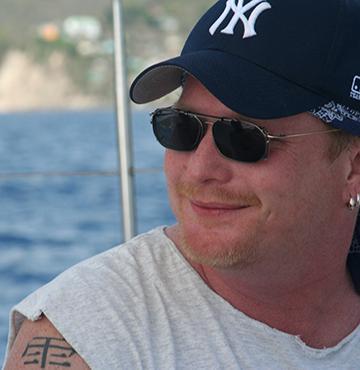 IN MEMORIAM: Local Bassist Joel Heppting // Other Notable Musicians' Deaths
From Donnie Crisp on Fb., 03/23/19: One of my very best friends left us this morning. The world will never be the same to me. My first band Lymerick with me and Joel on bass, Joe O'Farrell and Craig Branch, South High long ago. Your smile lit up the world, Joel. He always said, "My last name is like spitting into a spittoon – Hep p ting." I love you, little brother.
All the Rush and Tommy Bolin in the basement of the Branch Casa… Incredible cool times together. We have lost to many of those wide eyed bushy headed kids. I can't wrap my mind around it. This one hurts… Bad. Hugs Buddy. Take good care. I am already missing you terribly.
Hi Donnie, this is Craig Branch. My heart is breaking brother. Man a lot of good memories jamming together. We'll always have those to share. Peace brother.
Holly O'Bera Lincicome: The loss we felt when Joe O left us was unlike one we had ever felt at all of our tender years. Joel's carries the same damn empty hole. We must never forget that love got us here. That is what first and foremost always be remembered. R.I.P. Sweet Joel
* * * * *
Other Notable Musicians' Deaths…
March 2019
26: Daniel Nekonecný, 52, Czech entertainer and musician; Ranking Roger, 56, British singer (The Beat, General Public), cancer.
25: Luis Biava Sosa, 85, Colombian-born American violinist (Philadelphia Orchestra), conductor and music teacher.
23: Victor Hochhauser, 95, Slovak-born British music promoter; Shahnaz Rahmatullah, 67, Bangladeshi singer, heart attack.
22: Valentina Dvoryaninova, 91, Russian singer; Scott Walker, 76, American-born British singer-songwriter (The Walker Brothers), composer and record producer.
21: Arkadiy Aladyin, 61, Russian drummer (Alexander Rosenbaum, Poyushchiye Gitary); Nicola Sgrò, 81, Italian composer and conductor.
20: Terje Nilsen, 67, Norwegian singer-songwriter.