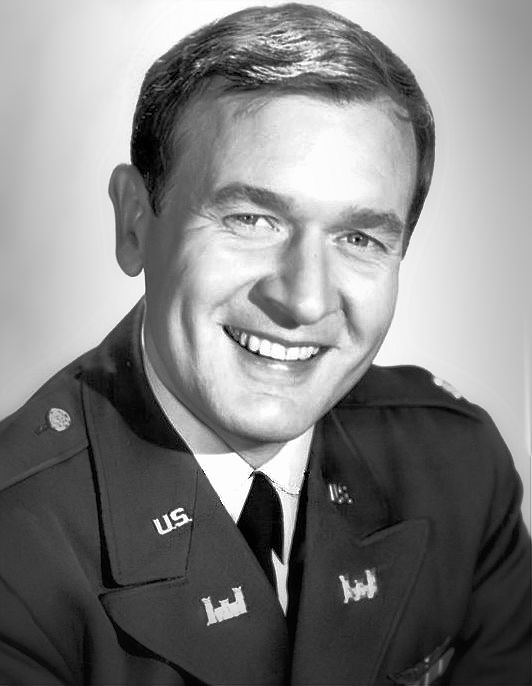 IN MEMORIAM: Other Notable Musicians' Deaths
September 2018
26: Dale Barclay, 32, Scottish musician (Fat White Family), brain cancer (death announced on this date)
24: Alfredo Ábalos (es), 80, Argentine folk singer; Vicente Bianchi, 98, Chilean conductor, composer and pianist; Jana Kocianová, 72, Slovak vocalist.
23: Olav Angell, 86, Norwegian poet and jazz musician; Berth Idoff, 77, Swedish keyboardist (Berth Idoffs), cancer.
22: Chas Hodges, 74, British musician (Chas & Dave), organ failure.
21: Katherine Hoover, 80, American composer and flutist; Vilma Valera, 73, Filipino actress and singer, complications from diabetes.
20: Joseph Hoo Kim, 76, Jamaican record producer, liver cancer.
19: Buren Bayaer, 58, Chinese singer and journalist, heart attack; Felton Pruett, 89, American guitarist (Hank Williams).
18: David DiChiera, 83, American composer and founding general director of Michigan Opera Theatre, pancreatic cancer; Piotr Lachert, 80, Polish composer and pianist; Carmencita Lara, 91, Peruvian singer; Vladimír Šafránek, 46, Czech vocalist; Wesley Tinglin, 75, Jamaican reggae singer (the Viceroys), lung cancer.
16: Maartin Allcock, 61, English multi-instrumentalist (Fairport Convention, Jethro Tull, Robert Plant) and record producer, liver cancer; Isao Matsushita, 66, Japanese composer; Big Jay McNeely, 91, American R&B saxophonist, prostate cancer.
15: Djamel Allam, 71, Algerian singer and composer; James Haar, 89, American musicologist; Jasdev Yamla Jatt, 60, Indian musician, heart attack; Franco Scornavacca, 70, Brazilian musician and band manager (KLB, Zezé Di Camargo & Luciano), cardiac arrest.
14: Max Bennett, 90, American jazz bassist (L.A. Express) and session musician (The Wrecking Crew); Anneke Grönloh, 76, Dutch singer; María Magdalena Pavón, 77, Ecuadorian singer; Carlos Rubira Infante, 96, Ecuadorian pasillo and pasacalle singer-songwriter.
13: Marin Mazzie, 57, American actress and singer (Ragtime, Kiss Me, Kate, Passion), ovarian cancer; Ivo Petric, 87, Slovenian oboist (Slavko Osterc Ensemble) and composer.
12: Erich Kleinschuster, 88, Austrian trombonist and bandleader; Rachid Taha, 59, Algerian singer (Carte de Séjour), heart attack.
11: *Siegfried Linkwitz, 82, American audio engineer (Linkwitz-Riley filter), prostate cancer.
10: Helen Shepherd, 78, Dutch singer; Johnny Strike, 70, American writer, guitarist and singer (Crime), cancer.
9: Mr. Catra, 49, Brazilian singer, stomach cancer; Beat Richner, 71, Swiss pediatrician and cellist.
7: Anna Karabessini, 95, Greek folk singer and songwriter; Donald McGuire, 86, American singer (The Hilltoppers); Mac Miller, 26, American musician ("Goosebumpz") and record producer; Bill Shaw, 94, American gospel singer (The Blackwood Brothers); Sheng Zhongguo (zh), 77, Chinese violinist, heart attack.
6: Philippe Eidel, 61, French music producer, writer and film composer; Wilson Moreira, 81, Brazilian sambista, singer and songwriter; Claudio Scimone, 83, Italian conductor (I Solisti Veneti).
5: Richard Bateman, 50, American bass player (Nasty Savage), heart attack.
4: Bill Daily, 91, American actor (I Dream of Jeannie, The Bob Newhart Show), game show panelist (Match Game), and upright jazz bassist; Don Gardner, 87, American rhythm and blues singer ("I Need Your Lovin'"); Roman Mayboroda, 75, Ukrainian opera singer; Elisa Serna, 75, Spanish protest singer-songwriter.
* Siegfried Linkwitz (November 23, 1935 – September 11, 2018) was a German American engineer who was noted co-inventor of the Linkwitz–Riley filter along with Russ Riley. He submitted several important technical papers to the Journal of the Audio Engineering Society and other related publications, which have become foundational to modern loudspeaker theory. Examples of his most recent work included extensive development of dipolar loudspeaker theory.
Linkwitz was also a contributor to electronics and "DIY" loudspeaker enthusiast magazines such as Electronics (Wireless) World, and Speaker Builder magazines. He died in 2018 at the age of 82.
https://en.wikipedia.org/wiki/Siegfried_Linkwitz
Photo: NBC publicity photo of Bill Daily for television program I Dream of Jeannie.