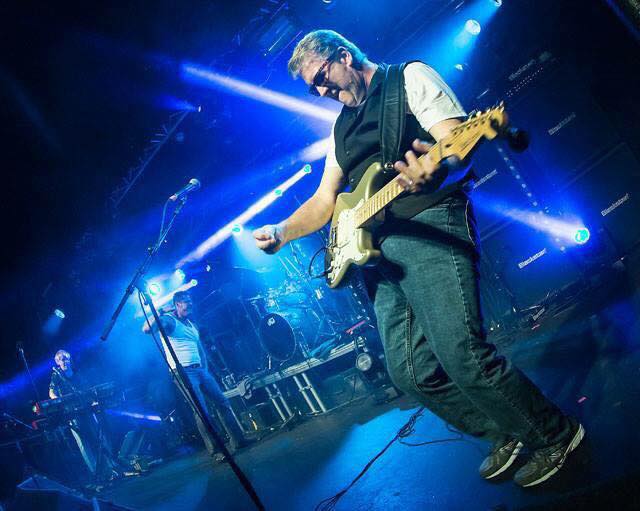 IN MEMORIAM: Van McLain of Shooting Star Passes; Local Musician Joseph Israel Passes
From Dave Klein on Fb, 3/03/18: I am heartbroken! They're not exactly metal, but Shooting Star has always had a special place in my heart all the way back to high school! Such great songs that bring me back to a time and place where life was definitely more carefree. RIP Van & thank you for leaving such a great legacy of music!! ….time to spin some memories.
It is with a very broken heart that I announce the passing of one of my all-time favorite people Van McLain. I love him as a brother and I will miss him desperately. Van has been sick a long time, and I'm glad he's finally free. Peace and Godspeed to his friends and family.
Team Shooting Star: Randy Raley
Tim Ivy
* * * * *

Local Musician Joseph Israel Passes
From Ras Marcus Benjamin on Fb, 3/03/18: Last night the world & community lost a brave highly spiritual soul who gave us comfort, healing & wisdom through his music. I am a better person & so blessed to have known & worked alongside Joseph Israel as his booking agent for his last few tours. I am at a loss for words…my sister & one of my closest inspirations Justine Ketola wrote this below it is very befitting at this moment. #yahbless
Blessed are they who mourn, for they shall be comforted.
Joseph Israel wrote a song, "Paradise", and recorded so exquisitely provides a prayer for transition.
"Elohim, be merciful to us bless us, cause your face to shine on us, let your ways be known throughout the earth….with open arms you always receive your children, your holy words they always bring us healing." Listen: https://www.youtube.com/watch?v=x89nelJxFDQ