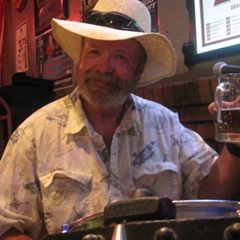 INTERESTING BITS: From Moss West: Helping Others in Need Through Music!
O.K., here's the thing – I have been given so much credit for all the benefits I do and, therefore, I want to pass the credit on so I "personally" am giving credit to (so very many) musicians who have come out to help me do this. If I made a list, as I would like to, it would take up too much space! So many have donated their time and skills to help raise money for "many" children's clinics, cancer victims, traumatic brain injury victims, flood victims, motorcycle death when (although getting paid well for this particular event), every single one playing for this poor family donated their pay to this family and other benefits for "FREE" when they have to load their equipment, pay for their gas, and play for hours on end just to make someone's life "or death" more tolerable …. Too often these musicians go unnoticed, unappreciated and underpaid "if paid at all"!
I want you all to know that
1) I admire YOU "ALL" so very much;
2) I APPRECIATE you all;
3) I couldn't do this without you all;
4) I LOVE your warm, thoughtful & caring hearts … and
5) God bless you all!
THANK YOU!
Thank you to my fellow musicians for your talents, your skills and your kind warm hearts – and especially for your tolerance of ME! I LOVE YOU ALL DEARLY and the credit for these helpful music benefits & scenarios are without any doubt owed to you "ALL" that are responsible and most of all, more than anything….YOU are NOT taken for granted. My sincere love & appreciation to you "ALL"!
HUGS from Mossman~
[And THANK YOU, Moss, for all YOU do to help out the Colorado community!]