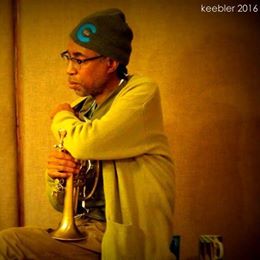 KUDOS: The Best Albums of 2017 – Denver's Ron Miles Makes the Best Jazz Albums List
Jazz professor Ron Miles made the New York Times "Best Albums of 2017" list! Be sure to check out his most recent album, "I Am a Man": http://spoti.fi/2ATw53P
Our critics Jon Pareles and Jon Caramanica share their picks for the best pop albums of the year, and Giovanni Russonello selects the best jazz albums.
Jon Pareles
ST. VINCENT "Masseduction" (Loma Vista)
The hefty programmed beats, emphatic electronic hooks and gargantuan choruses of current pop are the framework that Annie Clark, a.k.a. St. Vincent, chose for songs about pleasure, fame, lust and drugs — and their extreme, even deathly consequences. The songs ended up cryptic and emphatic, tragicomic and bold: taking things to the limit in taut three-minute packages. [Read the review | Read the Q. and A.]
> > > > > > > > > >
Jon Caramanica
NOTHING, NOWHERE. "Reaper" (DCD2/Equal Vision)
An indicator of walls soon to fall: Joe Mulherin, who records as nothing,nowhere., finds common ground between the charred screams of second- and third-wave emo and the easy swagger of contemporary hip-hop, using both in the service of stark emotional vulnerability. [Read the interview]
> > > > > > > > > >
Giovanni Russonello
RON MILES "I Am a Man" (Yellowbird)
Leading a powerful quintet, Mr. Miles — an underappreciated talent, as both cornetist and composer — uses these eight tunes to meditate on experiences of disappointment, discrimination and transcendence. He and the band sound loose and warm and free, as if unburdened by the reckoning.
> > > > > > > > > >
A version of this article appears in print on December 10, 2017, on Page AR18 of the New York edition with the headline: St. Vincent, Kendrick Lamar and Lorde. Order Reprints | Today's Paper | Subscribe
By Jon Pareles, Jon Caramanica and Giovanni Russonello | Dec. 6, 2017
https://www.nytimes.com/2017/12/06/arts/music/best-albums-2017.html