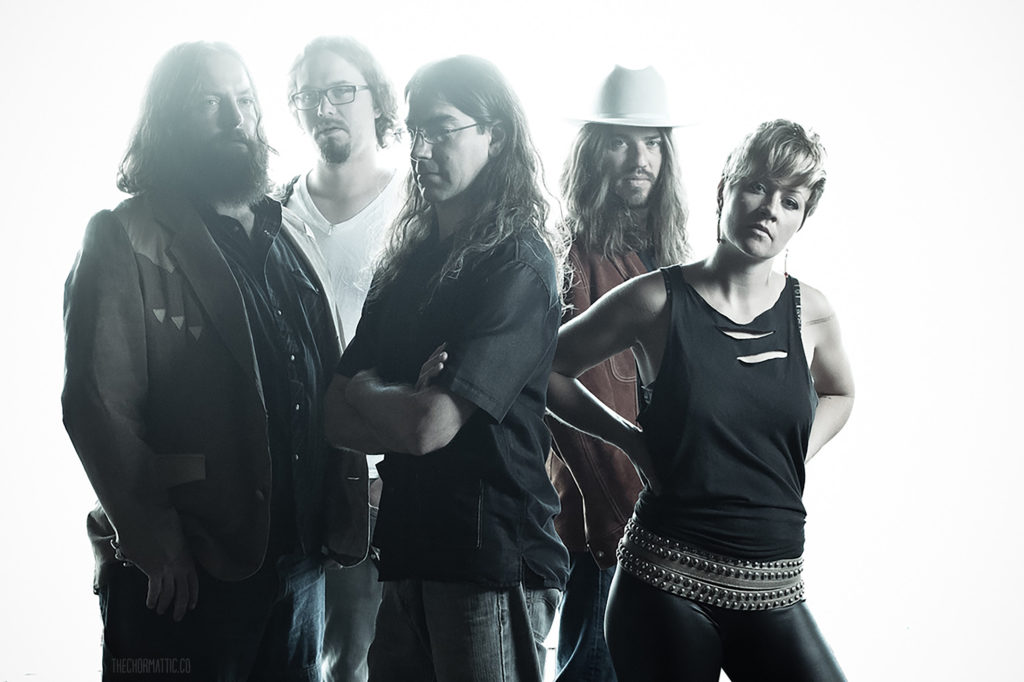 KUDOS: Bon Jovi & Live Nation Name The Patti Fiasco as Winners of Denver's Opening Act Contest
In January, Jon Bon Jovi announced on Facebook Live an exciting opening act contest to give bands the chance to open an arena date on Bon Jovi's This House Is Not For Sale Tour. To enter the competition, thousands of bands uploaded audition videos at www.bonjovi.com/2017-opening-act-contest/ or the Bon Jovi and Live Nation Facebook pages.
To pick the winner for each tour date, Live Nation chose 10 finalists and Bon Jovi management selected the contest winner from the shortlist. After an intense competition, hometown group The Patti Fiasco has been chosen as the winner of Bon Jovi's opening act contest for Denver. In addition to opening for Bon Jovi on April 14, the band will also be featured across Live Nation and Bon Jovi's Facebook pages.
"We've spent years between basements and bars, staring out van windows and relentlessly running down a rock and roll dream," said The Patti Fiasco. "This is an incredible honor for our band and a testament to our families, friends, and fans for their unrelenting support. While it's difficult to express the incomprehensible joy and excitement we're feeling right now, you'll feel it radiate through every second of our Pepsi Center performance. To Bon Jovi and Live Nation, thank you for an unparalleled opportunity and a night we'll cherish forever. "
This is the third time in recent years that the Grammy Award®-winning band has invited local and regional artists to share the stage (2006's Have A Nice Day Tour and 2010's The Circle Tour). Those chosen will demonstrate that they have the sound, style, and substance to open a Bon Jovi arena show in front of a packed crowd. A different act will open for Bon Jovi on each one of the Live Nation-promoted concerts on the tour.
The This House Is Not for Sale Tour is Bon Jovi's first outing since the band's 2013 Because We Can World Tour, which was their third tour in six years to be ranked the #1 top-grossing tour in the world (a feat accomplished only by The Rolling Stones previously). On tour, the iconic rock band will present anthems, fan-favorites, and new hits from their newly released 14th studio album, This House Is Not for Sale (Island/UMG). Tour dates are on sale now at LiveNation.com and through participating venue Box Offices. Bon Jovi Fan Club tickets, including exclusive VIP packages are on offer now as well.
Visit http://www.BonJovi.com for updated information.
ABOUT BON JOVI: Over an illustrious career since their formation in 1983, Bon Jovi has earned their place among global rock royalty. With over 130 million albums sold worldwide, an extensive catalog of hit anthems, and more than 2,800 concerts performed in 50 countries for more than 35 million fans, Bon Jovi is the consummate rock and roll band. Their past three consecutive world tours were the #1 grossing tours in each of their respective years (2013's Because We Can World Tour, 2010's The Circle World Tour, and 2008's Lost Highway World Tour.
Bon Jovi released This House Is Not for Sale on Nov. 4, 2016. The album debuted atop the Billboard 200 chart, giving the rock band its sixth No. 1. The title track reached the Top Ten of the AC Radio Chart (Bon Jovi's highest debut on that chart to date). This House Is Not for Sale is Bon Jovi's first major release since What About Now (2013), the band's third consecutive multi-platinum album to debut at No. 1 on the Top 200 (Lost Highway in 2007, and The Circle in 2009).
Press release courtesy of Live Nation!
From Chris K. on Fb., 3/02/17: Congratulations The Patti Fiasco on winning the opening slot on Bon Jovi's This House Is Not For Sale Tour in Denver! Check out their submission below and get tickets to see Bon Jovi and The Patti Fiasco now: http://livemu.sc/18345