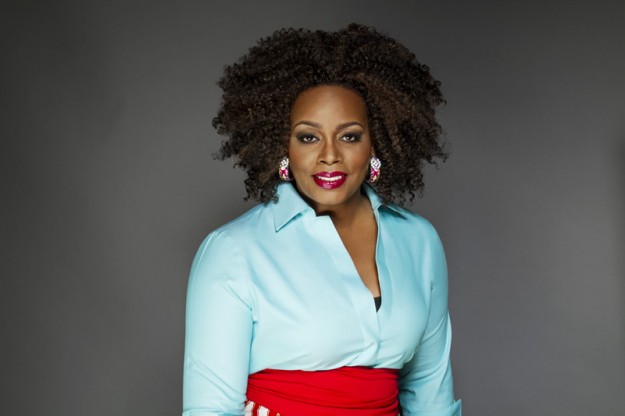 KUDOS: Dianne Reeves Receives Monterey Jazz Festival's Jazz Legends Award
Denverite Dianne was the 2018 Monterey Jazz Festival's Showcase Artist and performed in a variety of different contexts throughout the Festival's 61st installment (September 21-23). Among the other headliners were Charles Lloyd, Norah Jones, Wynton Marsalis and Jon Batiste. Also, on September 20th the Festival's Jazz Legends Gala honored Dianne. The event was co-hosted by Christian McBride and Terri Lyne Carrington—with a special performance featuring the Christian McBride Trio with Benny Green and Gregory Hutchinson. Dianne is the first woman to receive the Jazz Legends Award. (Previous recipients are Dave Brubeck, Gerald Wilson, George Wein, Jack DeJohnette, Wayne Shorter, Charles Lloyd, Chick Corea, Quincy Jones, Herbie Hancock, and Terence Blanchard.) As Dianne was quick to point out, she will surely not be the last and is merely the first of many.
# # # # #
The National Endowment for the Arts Bestows Upon Dianne the Highest Honor for Jazz in the U.S. – Jazz Master
The National Endowment for the Arts (NEA) Jazz Masters award is widely described as United States' highest honor for jazz. In addition to Dianne, the 2018 Jazz Masters are pianist Joanne Brackeen, guitarist Pat Metheny and producer Todd Barkan. The new class was inducted in a tribute concert and ceremony at the Kennedy Center on April 16, 2018. Each inductee delivered remarks but did not perform — that task was left to colleagues and peers. Dianne performed at the 2017 induction celebration, as she paid tribute to her friend Dee Dee Bridgewater.
Photo: Dianne Reeves (from her website)