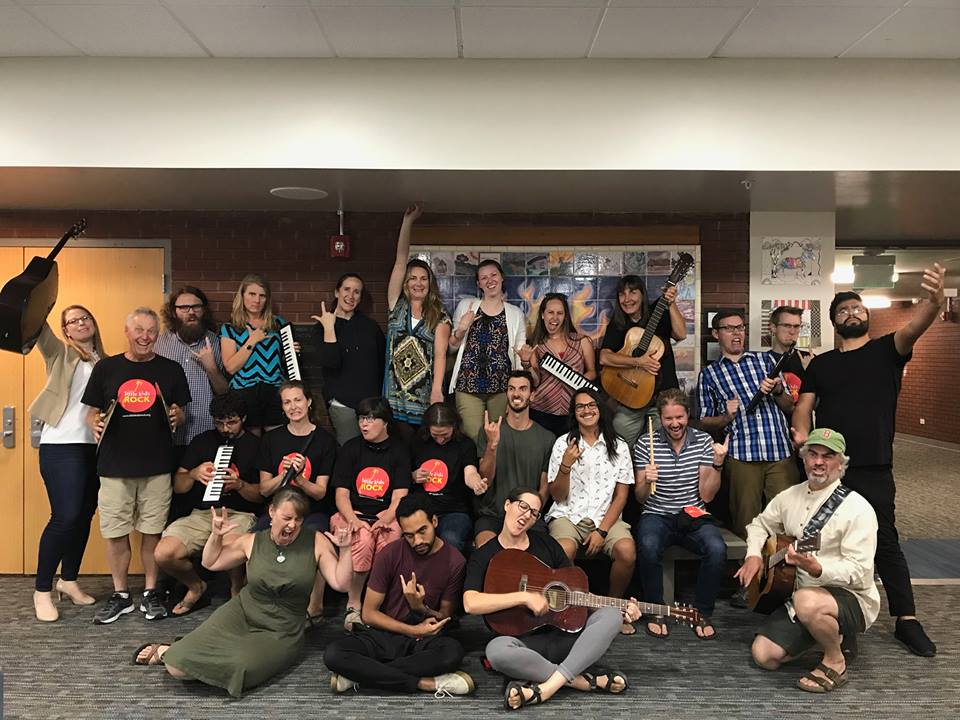 KUDOS: Little Kids Rock's Teacher Mary Claxton Trains 19 Teachers in Colorado
Little Kids Rock: Shout out to our very own Mary Claxton, who trained 19 awesome teachers in Roaring Fork, CO. The training will bring innovative music education to 3,000 students! And thanks to our generous friends Take Note Colorado for their support in making it possible.
Little Kids Rock transforms lives by restoring, expanding, and innovating music education in our schools. That is Little Kids Rock's mission, and since 2002, we have given more than 650,000 under-served schoolchildren across the U.S. access to fun, engaging, Modern Band music classes and brand new instruments at no cost to the students, teachers, or school districts.
Little Kids Rock trains public school teachers and donates all of the instruments, curricular resources and support they need to ensure that their kids receive the right to rock! What makes Little Kids Rock different is that we do more than just donate instruments like guitars, drums and keyboards; we build lasting music programs that focus on teaching kids to perform, improvise and compose the popular music genres that they already know and love, like rock, pop, blues, hip-hop, country, reggae and R&B.
http://www.littlekidsrock.org
https://www.facebook.com/TakeNoteColo/
Photo: Little Kids Rock's Teachers