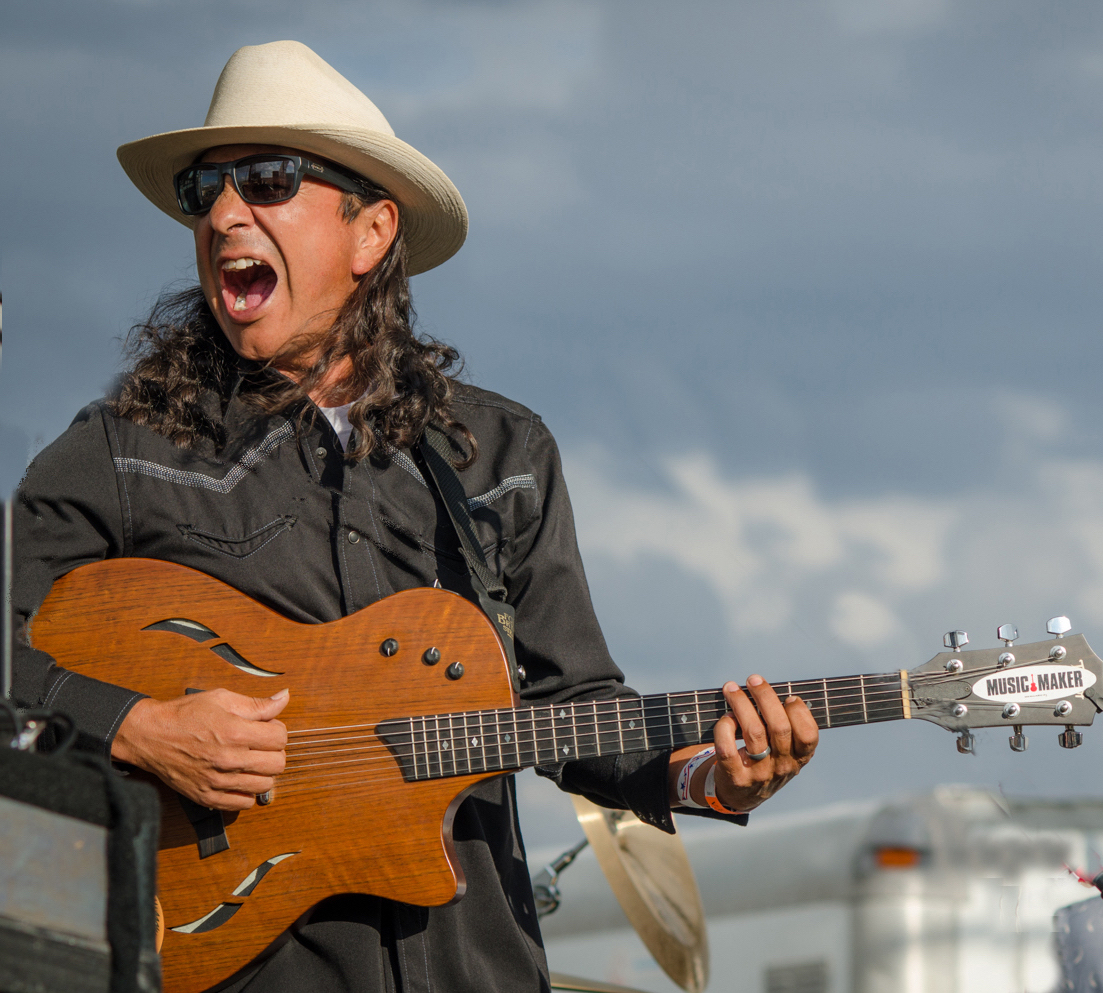 KUDOS: Native Arts and Cultures Foundation Announces 2018 National Artist Fellowship Awardees Including Cary Morin of Colorado
20 Native artists representing five artistic disciplines have been honored by the Native Arts and Cultures Foundation (NACF) with National Artist Fellowships, following a national open call of American Indian, Alaska Native and Native Hawaiian artist applicants who were reviewed by a panel of art peers and professionals.
The 20 awardees reside in 12 states: Alaska, Arizona, Colorado, New Mexico, Hawaii, Idaho, Illinois, Minnesota, Montana, North Dakota, Oregon, and Washington.
"We are so pleased to honor so many Native artists in both the contemporary and traditional art forms this year. This is the most that we have offered in awards. The increase exemplifies a farther reach for us into new states and tribes, as we are always trying to reach as many artists and tribes as we can for this National award. The honor is always ours to work with such a prestigious group of artists each time," says Native Arts and Cultures Foundation Director of Programs Francene Blythe, Diné/Sisseton-Wahpeton/Eastern Band Cherokee.
The Native Arts and Cultures Foundation National Artist Fellowship includes an unrestricted monetary award of $20,000 that provides support for Native artists to explore, develop and experiment with original and existing projects. Fellows also work with their communities and share their culture in numerous ways. Fellowships are made possible with additional support from the Ford Foundation, the Second Sister Foundation, the Andy Warhol Foundation for the Visual Arts, and the philanthropy of arts patrons nationwide.
We at Maple Street Music Agency are proud to represent Colorado based artist, Cary Morin, as a 2018 Native Arts and Cultures Foundation Fellow.
~ Celeste Di Iorio, Maple Street Music Agency