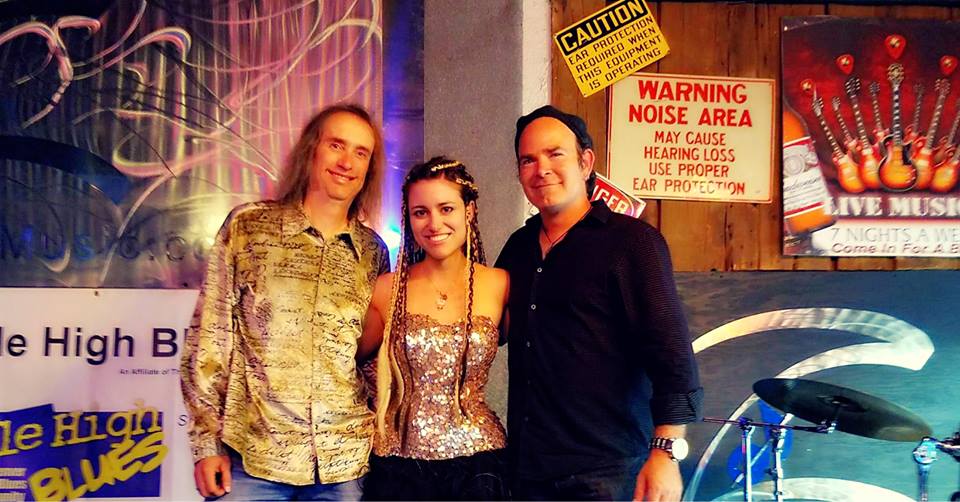 KUDOS: The Symbols Have a Busy Weekend – and Win the Mile High Blues Society Blues Competition
This weekend was like a rain. A rain of opportunity in a life that had lived in so much preparation. I am so grateful for the time and preparation I put in to get to live a weekend like this one.
I am grateful for the opportunities I have had this summer.
Huge thanks to Michael Edward Mockler and Becca LaPole from Scene Magazine for giving us a slot on the Scene Magazine Sponsored stage at the ARISE Music Festival on Friday. When my bandmates and I drove around that corner into the festival grounds, we could not believe what a magical world – what a HUGE dream of somebody's had been made actual. An environmentalist, leave-no-trace, nomadic lifestyle, vegan, Gluten Free, health-conscious, live music, live ART, Woodstock-like camping festival – for 3 days! It was a great experience to get to play for a big crowd of wildly fun people and to see and meet so many great bands, visionaries, photographers, visual artists, dancers, campers, life lovers, and some of my life-long friends I hadn't seen since childhood – like John Jacobs Jingle Highmer Schmidt. 🙂
Thanks, Arise.
Speaking of big dreams being made actual – another one of mine did happen Sunday. We left the Arise for the day and went to Ziggie's Live Music in Denver to compete in the final round of the Mile High Blues Society International Blues Challenge. The competition was strong and every group gave a great performance. So when I tell you this, know that I am grateful to everybody who performed, to Randall Dubis, Deborah Stafford, to everybody in the Mile High Blues Society, to Carla Jordan, to Stacey Turpenoff, to Ziggie's, to the judges, the voters, to everybody who was there that day. For the opportunity to actualize a dream.
The Symbols won the Mile High Blues Society's IBC and are going to Memphis in January!
We will be preparing to make great impressions to represent the Mile High Blues Society to the greater Blues world.
My success is your success, and I love our Blues community.
I take this contest seriously, and my commitment now is to honor those who have chosen us to go to Memphis.
We are honored to represent a Blues society that raised me up. We are honored to be under the wing of President Carla Jordan, mother to the blues in the side of Denver we know the most.
Thanks everyone!
Mer Sal
http://www.thesymbols.net