KUDOS: The Symbols – Starting a Movement by Donating PA Equipment to Small Clubs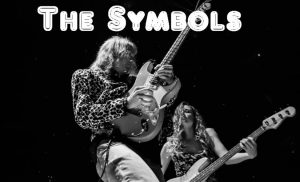 From Jasco Duende on Facebook, 2/25/18: The biggest grind for doing club gigs as a musician is the gear loading. So, this year my band and I are on a mission to equip regional clubs that don't have PA and lights with workable systems for free. Hopefully this will benefit other local musicians as well, and allow more playing and less gear hauling at gigs.
On February 24th, The Symbols donated a PA system to the Zephyr in Aurora.
If you own a club that has live music but no sound or light system, let me know.
I'm prioritizing clubs that:
1. Have live music on a regular basis.
2. Have been in business for a while.
3. Hire our band on a regular basis!
But eventually I'd like to get as many regional clubs equipped with gear as possible just to help the music scene.
If you are a musician or retired musician with sound and light gear to donate, let me know.
https://www.facebook.com/jascoguitar