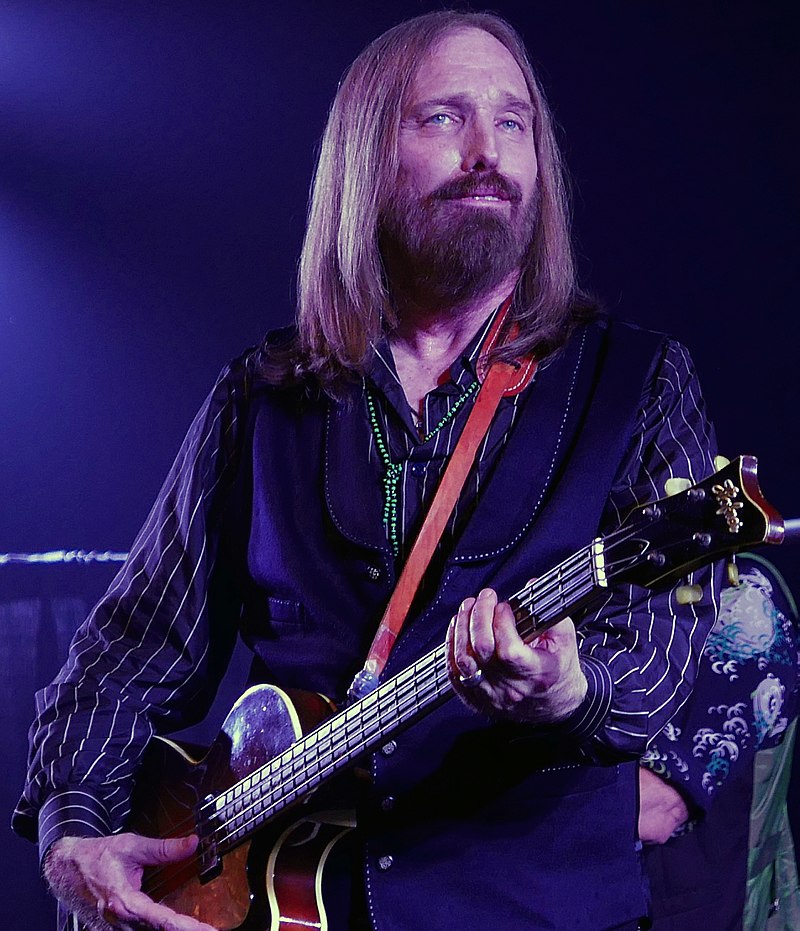 LYRICS OF THE WEEK to Tom Petty & Jeff Lynne's "Free Fallin'"
Free Fallin | Behind the Song: Petty considered this song a ballad; it's one of his few hits without a guitar solo. The lyrics deal with Los Angeles culture, mentioning actual places in the area: Reseda, Mulholland and Ventura Boulevard. It implies that the people of LA will casually use others for personal gain.
Petty and Jeff Lynne wrote and recorded "Free Fallin'" in just two days, the first tune completed for Full Moon Fever.
Directed by Julien Temple, the music video was ahead of its time in that it featured skateboarding before the X Games existed and action sports went mainstream. Legendary skater Mark "Gator" Rogowski appears in the video.
Petty and the Heartbreakers played this to close out their set at the halftime show of the Super Bowl in 2008.
In a 2006 interview with Esquire magazine, Petty said: "'Free Fallin" is a very good song. Maybe it would be one of my favorites if it hadn't become this huge anthem. But I'm grateful that people like it." #tompetty #freefallin #song #ballad #johnmayercover #music #365songsin365days #didyouknow #behindthesong
Lyrics to "Free Fallin'"
In 1989, Petty released Full Moon Fever, which featured hits "I Won't Back Down", "Free Fallin'" and "Runnin' Down a Dream". It was nominally his first solo album, although several Heartbreakers and other well-known musicians participated.
She's a good girl, loves her mama
Loves Jesus and America too
She's a good girl, crazy 'bout Elvis
Loves horses and her boyfriend too
It's a long day, living in Reseda
There's a freeway running through the yard
And I'm a bad boy 'cause I don't even miss her
I'm a bad boy, for breaking her heart
[Chorus]
Now I'm free – free falling
Yeah I'm free – free falling
All the vampires walking through the valley
Move west down Ventura boulevard
And all the bad boys are standing in the shadows
And the good girls are home with broken hearts
[Chorus]
I wanna glide down over Mulholland
I wanna write her name in the sky
I'm gonna free fall out into nothing
Gonna leave this world for a while
[Chorus]
Writers: Tom Petty and Jeff Lynne
http://www.lyricsfreak.com/t/tom+petty+the+heartbreakers/free+falling_20548267.html