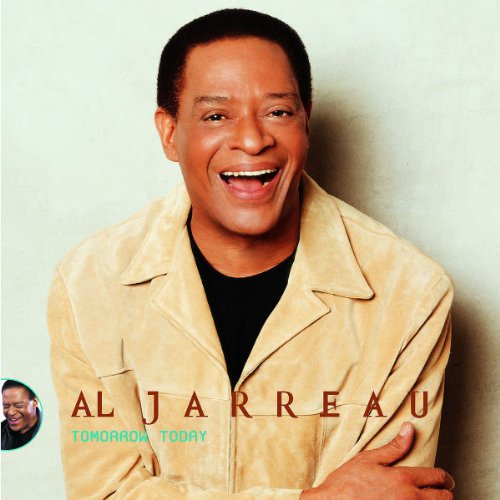 IN MEMORIAM: Al Jarreau, Grammy-winning Jazz Singer, Dead at 76 // Other Notable Musicians' Deaths
Alwin Lopez Jarreau (March 12, 1940 – February 12, 2017) better known by his stage name Al Jarreau, was an American singer and musician. Jarreau received a total of seven Grammy Awards and was nominated for over a dozen more. Jarreau is perhaps best known for his 1981 album Breakin' Away, for having sung the theme song of the late–1980s television series Moonlighting, and as a performer in the 1985 charity song "We Are the World".
Jarreau was born in Milwaukee, Wisconsin on March 12, 1940, the fifth of six children. The Jarreau website refers to Reservoir Avenue, the name of the street where he lived. Jarreau's father was a Seventh-day Adventist Church minister and singer, and his mother was a church pianist. Jarreau and his family sang together in church concerts and in benefits, and he and his mother performed at PTA meetings.
Jarreau was student council president and Badger Boys State delegate for Lincoln High School. At Boys State, Jarreau was elected governor. Jarreau went on to attend Ripon College, where he also sang with a group called the Indigos. Jarreau graduated in 1962 with a bachelor of science degree in psychology. Jarreau went on to earn a master's degree in vocational rehabilitation from the University of Iowa, worked as a rehabilitation counselor in San Francisco, and moonlighted with a jazz trio headed by George Duke. In 1967, Jarreau joined forces with acoustic guitarist Julio Martinez. The duo became the star attraction at a small Sausalito night club called Gatsby's. This success contributed to Jarreau's decision to make professional singing his life and full-time career.
. . . . . . . . . .
On February 8, 2017, after being hospitalized for exhaustion in Los Angeles, Jarreau cancelled his remaining 2017 tour dates and retired from touring. He died of respiratory failure on February 12, 2017, exactly one month before his 77th birthday and just two days after announcing his retirement.
Read the rest of Mr. Jarreau's extensive musical biography here:
https://en.wikipedia.org/wiki/Al_Jarreau
* * * * *
Other Notable Musicians' Deaths… February 2017
14: Tony Särkkä, 45, Swedish musician (Abruptum, Ophthalamia).
13: Trish Doan, 31, South Korean-born Canadian musician (Kittie); Carol Lloyd, 68, Australian rock singer, interstitial lung disease.
12: Barbara Carroll, 92, American jazz pianist; Damian, 52, British pop singer, cancer; Robert Fisher, 59-60, American singer and songwriter (Willard Grant Conspiracy), cancer; Al Jarreau, 76, American jazz and R&B singer ("Moonlighting", "Since I Fell for You", "We Are the World"), seven-time Grammy winner; Giusto Pio, 91, Italian musician and songwriter ("I treni di Tozeur"); Krystyna Sienkiewicz, 81, Polish actress and singer.
11: Jarmila Šuláková, 87, Czech folk singer.
8: Rina Matsuno, 18, Japanese pop singer (Shiritsu Ebisu Chugaku); José Luis Pérez de Arteaga, 66, Spanish music critic, musicologist and journalist.
7: Svend Asmussen, 100, Danish jazz violinist; Loukianos Kilaidonis, 73, Greek singer- songwriter, respiratory infection; Gianfranco Plenizio, 76, Italian composer and conductor (Hotel Rwanda).