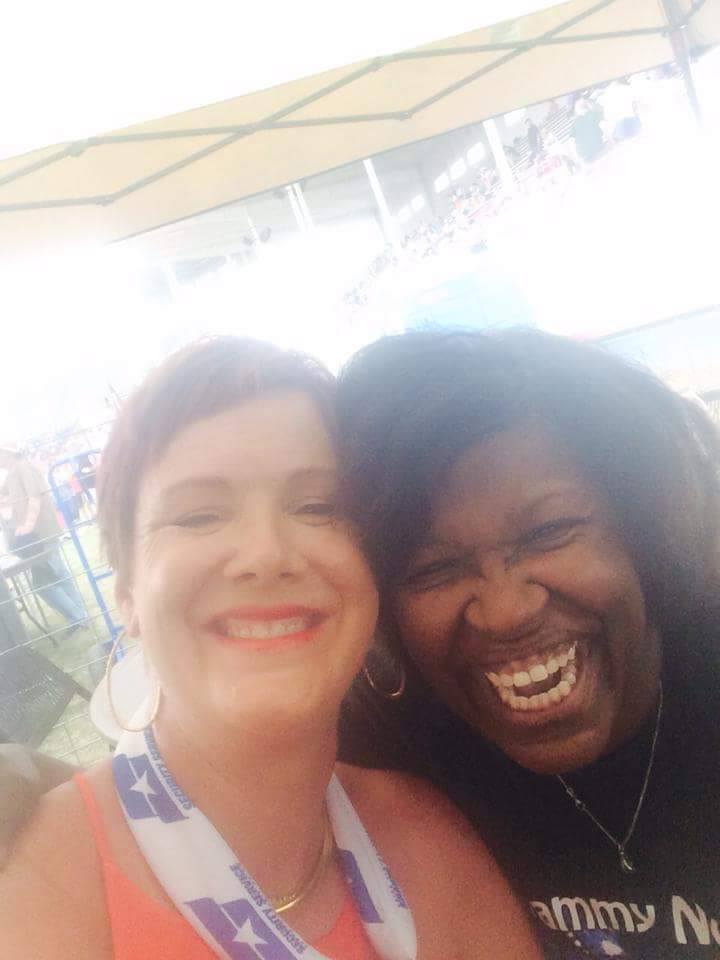 IN MEMORIAM: Another Tragic Loss: Natasha Turner, Wife of Kai Turner // Other Notable Musicians' Deaths
From Kai Turner on Fb., 10/15/17: The love of my life and soulmate of 23 years died last night. I will always love my dear beautiful Natasha.
Lisa DeWitt: Stunned, shocked, sad to hear of the sudden passing of our friend Natasha last night. The Turners have been through so much tragedy and loss, it's just heartbreaking. Gone much too soon. Condolences to Kai, daughter Nina, and all her family and friends. She will be missed.
Erica Brown: I just got the news, and my world has blown apart again. My beloved, beloved friend Natasha Turner has gone to her Heavenly Home. I was a bridesmaid at her wedding. We shared secrets, hopes and plans, and more than one bottle of vino! She was originally introduced to me, all those years ago, as "The Lovely Natasha", a moniker I used many, many times. And she was to me. I'm still processing this loss, and I would ask that you all please keep her soulmate of 23 years, Kai Turner and their daughter Nina in your deepest prayers. She was only 45 years old. Tell someone you love them today, people. We don't know how long we have to be here.
From the Colorado Blues Society: OUR HEARTS GO OUT TO KAI TURNER AND HIS FAMILY | Please keep Kai Turner and his daughter Nina in your thoughts and prayers. Sunday night Kai lost his beautiful wife Natasha. Natasha was a wonderful mother, wife and an integral member of our Blues Company. Our deepest sympathy goes out to Kai and Nina and we will always keep Natasha in our hearts. Natasha, You will be missed by so many.
* * * * *
Other Notable Musicians' Deaths… October 2017
18: Eamonn Campbell, 70, Irish musician (The Dubliners).
17: Harshita Dahiya, 22, Indian singer and Haryanvi folk dancer, shot; Gord Downie, 53, Canadian singer, songwriter (The Tragically Hip) and activist (Lake Ontario Waterkeeper, Secret Path), glioblastoma [See COMBO's article of May 6, 2016]; Ingvar Lidholm, 96, Swedish composer.
16: Fedor Glushchenko, 73, Russian conductor and violinist; Augustin Mawangu Mingiedi, 56, Congolese bandleader and likembist (Konono Nº1), complications of diabetes; Iain Shedden, 60, Scottish-Australian musician (The Saints) and journalist (The Australian), laryngeal cancer.
15: Dave Bry, 46, American music journalist and editor (Vibe, Spin, The Awl), cancer.
14: Richard Adam, 86, Czech swing singer.
9: Vincent La Selva, 88, American conductor, complications of dementia.
8: Coriún Aharonián, 77, Uruguayan electroacoustic music composer and musicologist; László Aradszky, 82, Hungarian pop singer; Grady Tate, 85, American jazz drummer and singer (Schoolhouse Rock!).