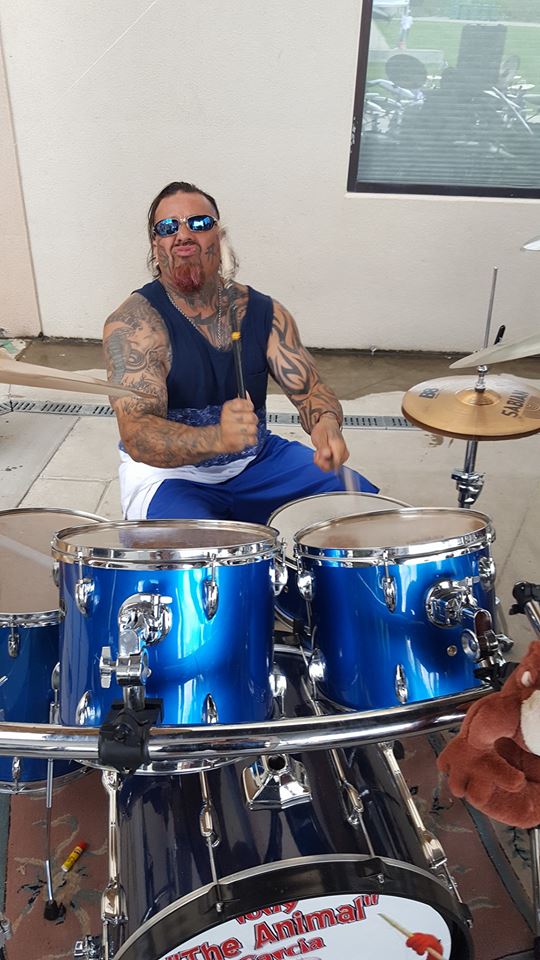 IN MEMORIAM: Awesome Local Drummer Tony Garcia Passes // Other Notable Musicians' Deaths
From Annette VQ on Facebook, 11/13/17: Last night we lost a wonderful friend and drummer, Tony Garcia. You will be missed. RIP friend.
Tim Elliott: Life is short, none of us know which day our time is up. Its been proven to me several times in the last week. Love with all your heart, all day, every day. Don't pass up a chance to let your friends and family know how much they mean to you. You never know when your last chance to do so may come ….
Gregory Abbott: This is a rough week: we've lost two great friends first is Will Upton [cancer] and now Tony Garcia. My deepest condolences to your family and friends. My heart just breaks knowing you're not with us anymore.
* * * * *
Other Notable Musicians' Deaths… November 2017
15: Luis Bacalov, 84, Argentine-born Italian composer; Li'l Peep, 21, American singer and rapper, suicide by overdose.
13: Eric Salzman, 84, American composer (Center for Contemporary Opera), heart attack.
12: Michel Chapuis, 87, French classical organist and pedagogue; Chad Hanks, 46, American rock bassist (American Head Charge).
11: Chiquito de la Calzada, 85, Spanish singer, actor and comedian, complications of cardiac catheterization; Frank Corsaro, 92, American opera director and actor (Rachel, Rachel).
9: Fred Cole, 69, American singer and musician (The Lollipop Shoppe, Dead Moon), liver disease; Chuck Mosley, 57, American singer (Faith No More, Bad Brains) and songwriter ("We Care a Lot"); Hans Vermeulen (nl), 70, Dutch singer and musician (Sandy Coast, Anita Meyer, Stars on 45), winner of Golden Harp.
8: Gilbert Rouget (fr), 101, French ethnomusicologist.
7: Wim Brussen (nl), 74, Dutch bandleader; Paul Buckmaster, 71, English arranger and composer, Grammy winner (2002); Robert De Cormier, 95, American composer and conductor (The Belafonte Folk Singers); Pentti Glan, 71, Finnish-Canadian drummer (Alice Cooper, Lou Reed, Mandala); Karel Štedrý, 80, Czech singer, actor (If a Thousand Clarinets), screenwriter and presenter.