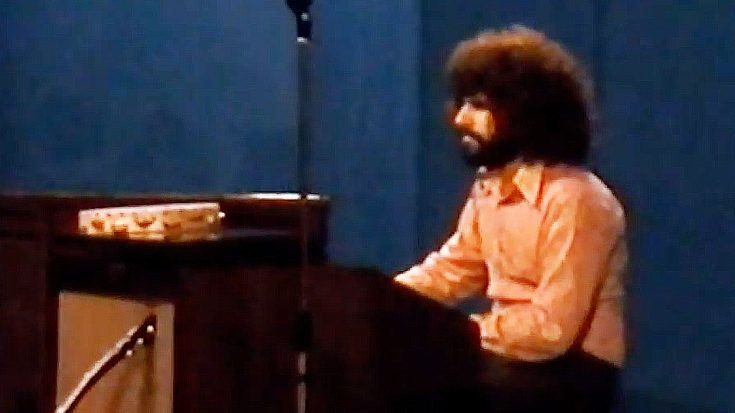 IN MEMORIAM: R.I.P. Dear Kenny. You will be missed // Legendary Keyboardist Goldy McJohn of Steppenwolf Dead At 72
From Miljenko "Mili" Matijevik on Fb, 8/07/17: I have truly been lost for words for days now. My brother – I have known you for over 20 years – and in that time we have created magic. I didn't realize how deeply connected we were until now. I am so saddened by this … I cannot even begin to express. Too soon, Kenny, much to soon!! Throughout the years we have laughed, wrote amazing songs, shared the big stages throughout the world and also sometimes didn't see eye to eye just like brothers do. However, life would always put us back together face to face and we would always accept with love and understanding and move on. My old friend, from the bottom of my heart, I truly wish you are at peace .. . laughing and looking down at us silly people running around trying to find our way through this dream to find our freedom. Our songs will live forever and I will never forget the good times as well as the challenges life has put in front of us throughout the years. Take care Kenny, I send you my love. You are free my friend, free!!!
Love, Mili
In 1996 a revamped lineup of Steelheart emerged with guitarist Kenny Kanowski, bassist Vincent Mele, and drummer Alex Makarovich, leaving Matijevic the only original member. The new Steelheart recorded and released the album "Wait". Original member James Ward joined Steelheart on the tour supporting the album. Though the album failed to chart in the US, the track "We All Die Young" was featured in the motion picture, Rock Star, starring Mark Wahlberg.
https://en.wikipedia.org/wiki/Steelheart
* * * * *
Legendary Keyboardist Goldy McJohn of Steppenwolf Dead At 72
It's a sad day in the rock community as we have just learned that legendary keyboardist and founding member of Steppenwolf, Goldy McJohn has passed away at the age of 72. According to a post made on his official Facebook page he had suffered a fatal heart attack which occurred two days ago in the morning.
Our hearts weep as we announce the passing of Goldy McJohn, Founding Father of Steppenwolf. Goldy suffered a sudden and fatal heart attack the morning of August 1st, 2017. The family thanks all of those who have protected their privacy leading up to this announcement while they dealt with this unexpected loss.
Information regarding services will be announced as it becomes available. However, Goldy's next performance was to take place at a benefit concert honoring legendary drummer, Alvin Taylor, with good friends Terry Ilous, and Harold Brown among others. It is at the very core of his wife, Sonja's beliefs that Goldy would have wanted this show to go on. This concert, in full agreement of all participating, will now also stand as a tribute to Goldy and the indelible mark he has left on the world of Rock and Roll and the lives of all those who knew and loved him.
Goldy had been an active and enthusiastic mentor for Stand Up for the Music, working closely with HungryGenius managing partner, Anthony Spadaro.
"Goldy was an amazing soul and an incredible artist, and just plain fun. May his legacy live on forever." – Anthony Spadaro
"I connected with him immediately, may his transition be smooth." – Harold Brown
"Long live rock and roll. Love you Goldy." – Terry Ilous
Tickets went on sale for the Locals and Legends Benefit Concert Sunday, July 30th. Spardaro had just announced the event to social media 20 minutes prior to getting the call from Sonja that Goldy had passed. "I was devastated. We all are still devastated, but I know in my heart, as does Sonja, that this concert must go on. Goldy would want us to do this. As Goldy would say, "It's showtime." Goldy got the ball rolling on a new chapter a year ago, when he posted this to his website: "Stay tuned: The next chapter of my magic carpet ride has just gotten underway! #SUPPORTLOCALMUSIC #BorntobeWild #UnitedWeRoll."
The train will keep on rolling, eh. Long live rock and roll. We love you, man!
In 1967 Goldy McJohn, alongside John Kay and Jerry Edmonton, formed Steppenwolf and would find instant success with songs such as Rock Me, Magic Carpet Ride, and of course Born To Be Wild.
Goldy McJohn would stay with the band until 1974. Just before his passing, he was announced to be a part of a charity program called Stand Up For The Music. Hours after that announcement.
It truly goes without saying that Goldy was a pillar in the rock community. He and his fellow Steppenwolf bandmates were true and unmatched icons in the world of rock and roll. Our thoughts and prayers go out to Goldy's family, friends, and fans during this sad time. RIP Goldy McJohn.
http://societyofrock.com/breaking-legendary-keyboardist-dead-at-72/?a=de&var=goldy+mcjohn+dead-ILCR&utm_campaign=goldy+mcjohn+dead&utm_source=facebook&utm_medium=social&utm_term=original-ilcr-de&utm_content=steppenwolf