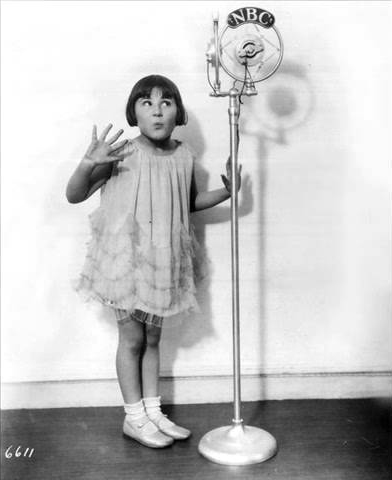 IN MEMORIAM: Rose Marie – Dick Van Dyke Show Actress and Singer
Rose Marie (born Rose Marie Mazzetta; August 15, 1923 – December 28, 2017) was an American actress, singer, comedienne, and veteran of vaudeville — with a career that ultimately spanned over nine decades and included film, radio, records, theater, night clubs and television. As a child performer, she had a successful singing career as Baby Rose Marie. As an adult, she became one of the first major stars to be known simply by her first names.
She was widely known for her role on the CBS situation comedy The Dick Van Dyke Show (1961–1966), as television comedy writer Sally Rogers, "who went toe-to-toe in a man's world.." Later she portrayed Myrna Gibbons on The Doris Day Show and was a 14-year panelist on The Hollywood Squares.
She is the subject of a 2017 documentary film "Wait for Your Laugh" with interviews from co-stars including Carl Reiner, Dick Van Dyke, Peter Marshall and Tim Conway.
Marie was born Rose Marie Mazzetta in Manhattan, New York on August 15, 1923, to Italian-American vaudeville actor Frank Mazzetta, who went by the name of Frank Curley, and Polish-American Stella Gluszcak. At the age of three, she started performing under the name "Baby Rose Marie." At five, she became a radio star on NBC and made a series of films.
At her height of fame as a child singer, from late 1929 to 1934, she had her own radio show, made numerous records, and was featured in a number of Paramount films and shorts. She continued to appear in films through the mid-1930s, making shorts and one feature picture, International House (1933), with W. C. Fields for Paramount.
As she entered adulthood, Marie turned to nightclub and lounge performances. According to her autobiography, Hold the Roses, she was assisted in her career by many members of organized crime, including Al Capone and Bugsy Siegel. Rose Marie secured work at the Flamingo Hotel in Las Vegas, Nevada, which was built by Siegel. Because of the Flamingo's organized crime ties, she had to seek permission to perform in other casinos and remained loyal to "the boys" at the Flamingo for the rest of her life.
Concurrently with her nightclub work, the young adult Marie continued to work in radio, earning the nickname "Darling of the Airwaves."
Recording
In 1929, the 5-year-old singer made a Vitaphone sound short titled Baby Rose Marie the Child Wonder. Between 1930 and 1938, she made 17 recordings, three of which were not issued. Her first issued record, recorded on March 10, 1932, featured accompaniment by Fletcher Henderson's band, one of the leading African American jazz orchestras of the day. According to Hendersonia, the bio-discography by Walter C. Allen, Henderson and the band were in the Victor studios recording the four songs they were intending to produce that day and were asked to accompany Baby Rose Marie, reading from a stock arrangement.
Her recording of "Say That You Were Teasing Me" (backed with "Take a Picture of the Moon", Victor 22960) also featured Henderson's orchestra and was a national hit in 1932. According to Joel Whitburn, Marie was the last surviving entertainer to have charted a hit before World War II.
> > > > > > > > > >
Read the rest of Rose Marie's bio here:
https://en.wikipedia.org/wiki/Rose_Marie
Photo: Baby Rose Marie – NBC Radio star in 1930
By What's On the Air Company – What's On the Air, June 1930, Public Domain https://commons.wikimedia.org/w/index.php?curid=56187855