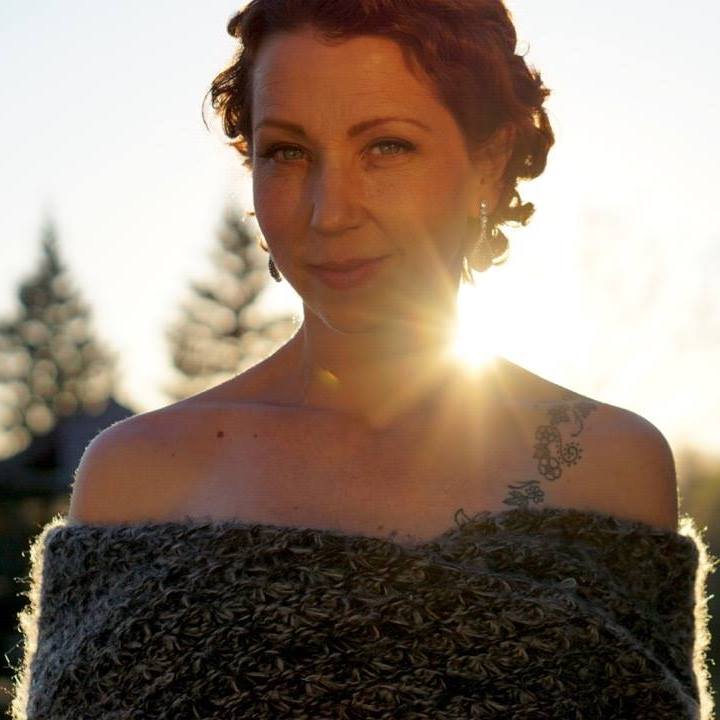 NEWS: COMBO's Amy Kress Finds Life and Music Amid Cancer Fight + UPDATE
DENVER (CBS4) – Amy Kress has found out a lot of things over the six years since her cancer diagnosis.
"Don't live like you're dying," is one of them.
She's fought and learned, battled and changed.
"Live as authentically as you can, as fully as you can," she said.
She needs some good news thrown her way. She's heading for another scan Tuesday afternoon.
We are telling the stories of people with cancer as I embark on "No Shave November." The effort is about raising money and awareness about cancer. What it allows us to do is share the stories of people who live with it. We are showing them we are there to support them. Amy could use a lot Tuesday.
Amy is first a mom to her two children. They've gone through a lot with her.
"My daughter was four when I was diagnosed. In her life I have had cancer longer than I haven't."
It started in 2011, when she found an irregularity in her breast — not even a lump, more like a bump; a textural difference. It was cancer in a milk duct and not advanced, in fact, not even a Stage I or II. Still, doctors wanted to be aggressive. They removed her breast.
Then came the treatments, long and tough. There was round after round of sickening chemotherapy. But they had some success. For two years she got a break. There was no sign of it. In 2014, it was back, then in 2015, back even more. She's been through treatments so rough it left her on the couch, twitching and unable to speak. The cancer at last check was in her bones, liver and lungs. Her lung fills with fluid. She talked about how it probably needed to be drained again.
As difficult as it has been, cancer has changed some things in her for the better.
"Cancer saved me, it absolutely saved me. I hopefully will outlive it."
At first that might seem difficult to understand, but in Amy's case, it brought out a person she had contained. No more.
Her marriage wasn't really working, she discovered. She loved music, but hadn't pursued it.
When she became a single mother, she went at it, started singing and playing and even recorded two albums.
"I decided to become a musician, which I was always scared to do, because I have cancer."
She's learned about diet and treatments. Says she would have done some things differently, including not having her breast removed. She has thought about creating a healing house in a property she owns, so people with cancer can take a break and learn about nutrition.
"It's not about what makes you happy, it's what makes you live," she has come to believe.
Doctors told her to eat what she wants. She has come to think that was bad advice. She has become an advocate of marijuana use for dealing with chemo after finding it was the only thing that could settle her stomach and help her off the couch.
She is arranging a way for her kids to get home as she heads in for another scan.
"It terrifies me, I'm not going to lie. I have some days where this really scares me."
Of course it does with all we know about cancer. Somehow, cancer brought her new knowledge about herself. We appreciate her sharing her story so we can learn.
"Maybe" she thought, people wishing her well before that scan will help. If there's a way of sharing strength, this is the person we want to give it to on Tuesday.
Thinking of you Amy. May the scan be clear and you free of worry and fear and this horrible disease.
By Alan Gionet
Alan Gionet is anchor of CBS4 This Morning and reports on a wide variety of issues and "Good Question" stories. He started at CBS4 in 1994. Follow Alan on Twitter @AlanGTV or on Facebook.
Faces Of Cancer: Amy Kress | October 31, 2017
http://denver.cbslocal.com/2017/10/31/denver-woman-cancer-amy-kress
Update from Amy on 10/31/17: So my doctors office just called me with the CT scan results:
I'm sporting increased metastasis in my liver, in my bones and ribs (causing the fluid) and now, officially, not just around my lung, but in it. Quite honestly I would have been surprised if it was getting better with the way I've felt.
Onto new options, new treatments, new doctors, new hospitals, new people and places. But now, because it's proven to not be working, I never have to have two painful Faslodex shots in the butt again.
I wonder if this is actually going to kill me after all? It's getting pretty intense…