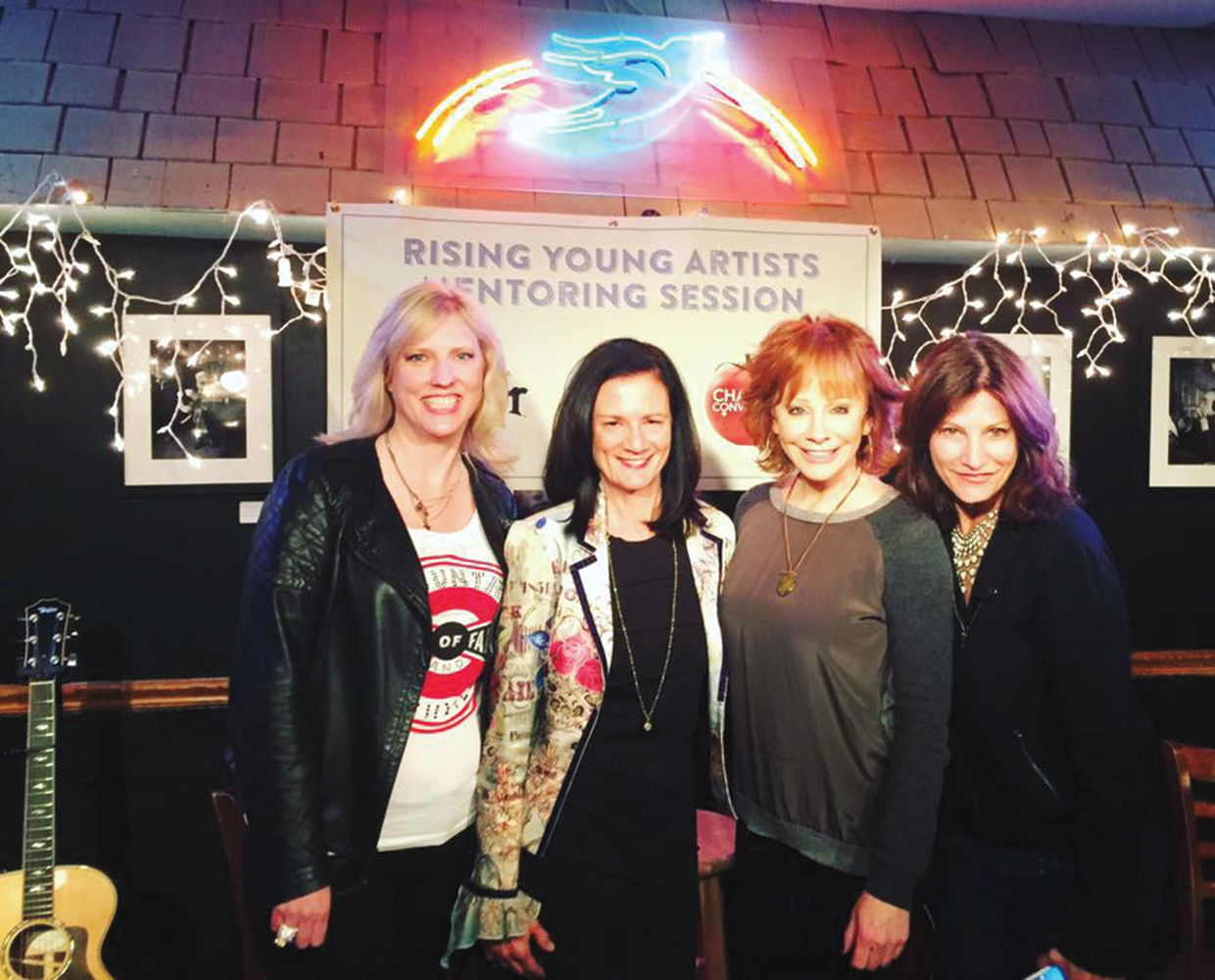 REPORTS: The 15 Best Music Business Schools In 2017
Within a former railroad depot-turned-restaurant, on the edge of the Downtown Arts District in Los Angeles, an ensemble entertains diners with a joyous mix of gypsy jazz, blues and Americana styles, playing fiddles, mandolin, trumpet and more.
The group, called The Vignes Rooftop Revival — named for an early session atop the roof of a nearby artist's loft — is more than just a popular local band. With a revolving lineup of up to 15 musicians, the Los Angeles act also is a flourishing small business.
Commuting to gigs in the Arts District by foot, bicycle and skateboard, the group has built a solid clientele of venues, including Eat Drink Americano, the restaurant on the railroad siding. During a break in their set, band members engage a visitor in conversation, explaining how they honed both their musicianship and music business smarts just a few miles away at the Thornton School of Music at the University of Southern California.
"Musicians today need to understand how to survive in a way that does not compromise their music," says guitarist-trumpeter Erik Miron, 30, who graduated from USC Thornton in 2009. An understanding of business helps, he says, as long as "it remains in service to the art."
Across the nation, from Los Angeles to New York, Miami to Nashville, colleges and universities with music programs are preparing students for a new era of entrepreneurship. Gone are the days when aspiring artists simply sought to "sign a deal" to launch their careers. For young musicians and those seeking music careers behind the spotlight, the availability of higher-education music business programs has never been greater. These 15 schools are at the top of their class.
● The Mike Curb College of Entertainment and Music Business (Belmont University, Nashville)
● Berklee College of Music (Boston, Mass.)
● Hofstra University (Hempstead, N.Y.)
● Los Angeles College of Music (Pasadena, Calif.)
● Los Angeles Film School (Los Angeles, Calif.)
● Middle Tennessee State University (Murfreesboro, Tenn.)
● Clive Davis Institute of Recorded Music (New York University Tisch School of the Arts, NY)
● Steinhardt School of Culture, Education and Human Development (New York University, NY)
● Pepperdine University (Malibu, Calif.)
● Bandier Program for Music & the Entertainment Industries (Syracuse University, NY)
● Herb Alpert School of Music (University of California Los Angeles, California)
● Frost School of Music (University of Miami, F.L.)
● University of North Texas College of Music (Denton, T.X.)
● Jimmy Iovine and Andre Young Academy (University of Southern California, Los Angeles)
● USC Thornton School of Music (University of Southern California, Los Angeles)
This article originally appeared in the September 23rd issue of Billboard.
By Cathy Applefeld Olson, Thom Duffy
http://www.billboard.com/articles/news/magazine-feature/7965559/best-music-business-schools-2017
Photo: Beverly Keel, chair of the department of the recording industry at MTSU, led a discussion on changing the view of women in country music at Nashville's Bluebird Cafe in 2016. From left: Keel, CMT's Leslie Fram, Reba McEntire and Rounder Records' Tracy Gershon. [Photo by Carly Brandt]