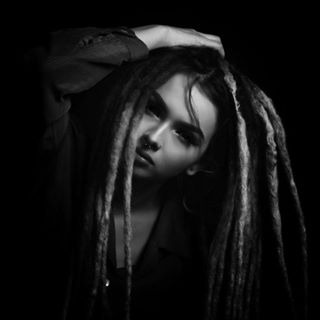 REPORTS: 'The Four' Premiere Recap: Let the Battle for Stardom Begin!
Just when you thought it was safe to go back in the TV water… Up until very recently, there was a dearth of televised singing shows not called The Voice, following Fox's cancellation of both The X Factor and American Idol and the failure of The Next, Duets, Can You Duet?, Platinum Hit, The Sing-Off, Rising Star, Nashville Star, CMT's Next Superstar, P. Diddy's Starmaker, et al. But now, not only is ABC reviving Idol this March, but Fox is already back in the game with The Four: Battle for Stardom, featuring Diddy (or "Love," or whatever) himself.
The new series, which premiered Thursday, does have some merits. Its panel is credible, featuring modern-day, market-tested hitmakers DJ Khaled and Meghan Trainor (although I would've replaced one of them with veteran diva Fergie, slumming it in a smarmy hosting role); Diddy/Love (Forbes's top-earning musician of 2017); and an actual behind-the-scenes music-biz executive with a sufficiently Simon-like 'tude, Charlie Walk, president of Republic Records. (Let's just set aside my gripes about Republic's handling, or mishandling, of past Voice contestants for another day.) And, most important, The Four's focus is mainly on hip-hop-leaning artists — who are under-represented on almost every other TV talent competition, despite the fact that urban music is officially the most popular genre in the country — and the show has a partnership with iHeartMedia, which guarantees the winner support from pop radio.
"This show is gonna give you the reality of what it's about. Attention, America! No karaoke singers. This is not that show. This is a battle show. This is not like the other shows, and I want this show to be a true reflection of this industry," Diddy claimed at the start of the night. Added Charlie: "This is real life, guys. Real life!"
Well, then, I'm going to keep it real and also mention The Four's drawbacks, aside from Meghan's obvious overall uselessness as a judge. (She's clearly filling the nicey-nice Paula Abdul slot.) The season — conveniently only six episodes long, so it won't eat into our valuable Voice – and Idol-watching time later this winter/spring — kicked off with four pre-vetted performers (rapper Lex Lu, R&B/pop crooner Blair Perkins, former X Factor Australia contestant Ash Minor, and Latin singer Elanese Lansen) who supposedly are the best of the best, the crème de la crème, the ones that every other contestant must beat. And yet, all we got to see of them, at first, was a hokey group number of Justin Timberlake's "Can't Stop the Feeling" that seemed like it was choreographed by Nigel Lythgoe for American Idol Season 2 (or for that Voice-themed Vegas show, Neon Dreams). Throughout the two-hour premiere, we kept hearing from the judges and an aggressively enthusiastic Fergie how fantastic and bar-setting these four singers were, but until they got "challenged" by an up-and-coming contestant, we didn't get to see them solo or hear their backstories. By the night's end, Ash still hadn't been challenged, so he sailed through, just sitting pretty in his illuminated space-chair without warbling a note. I guess we will have to wait till Week 2 to see what all his fuss is about (or watch his old X Factor performances on YouTube). Hypothetically, I suppose he could make it all the way to the finale without ever having to perform, if he was never challenged.
During the above-mentioned group performance, only Lex stood out, looking like a queen bee in a yellow fun-fur coat with hair practically dyed to match, sassily freestyling in her girlish, cartoonish style. She was something different, something you don't see on all these other shows, and Lex — along with (spoiler alert) a future member of the Four, Zhavia — gave me hope for the show. I have a feeling both ladies won't be abdicating their spherical neon thrones any time soon.
These were the performances and challenges of the night…
Tyler Griffin ("also known as Ty Alexander, y'all")
This 24-year-old had a cool look and likable vibe, but his asking the crowd for a reaction, before he'd even started singing, bordered on begging. Yeah, that was annoying. His take on Jason Derulo's "Talk Dirty" was cheesy, and his voice (both as a singer and rapper) were average. The easily impressed Meghan loved his Justin Guarini-like dance moves, but the other judges were more skeptical. "It's gotta be great," warned an underwhelmed DJ Khaled. "Everyone's going crazy about that song; well, if you've been to a wedding and [the band plays] that song, you get the same reaction, OK?" Charlie pointed out, ruthlessly but correctly. The judges then voted — it had to be a unanimous decision to send Tyler through to the challenging stage — and Charlie's dissenting no crushed Ty's chances.
Zhavia
The first real contender of the night was this scrappy 16-year-old R&B singer with the waist-length dreadlocks and multiple facial piercings, who gave me Cher Lloyd/Charli XCX vibes in the best possible way and actually seemed like someone I'd want to see in concert. Her cover of Khalid's "Location" felt current and cool, her voice crisp and vibrant and distinctive and her stage style full of swagger. Such confidence for such a young kid! The reigning Four didn't seem so confident, as the camera cut away to shots of them looking worried in their seats while Charlie practically jumped out of his. ("I think you should be absolutely terrified right now," Meghan told them.) All of the judges gave Zhavia a standing ovation eventually. "This is why I'm here. …You look, sound like, move like a young icon," said DJ Khaled. "I feel like I was listening to the future here tonight," said Charlie. The judges voted in Zhavia's favor, and Zhavia chose to challenge … Elanese.
[Editor's note: Watch for Zhavia in the future. She is the "whole package." Follow her on her Facebook page at https://www.facebook.com/zhaviamusic]
By Lyndsey Parker | Yahoo Music
https://www.yahoo.com/music/four-premiere-recap-let-battle-stardom-begin-055215794.html