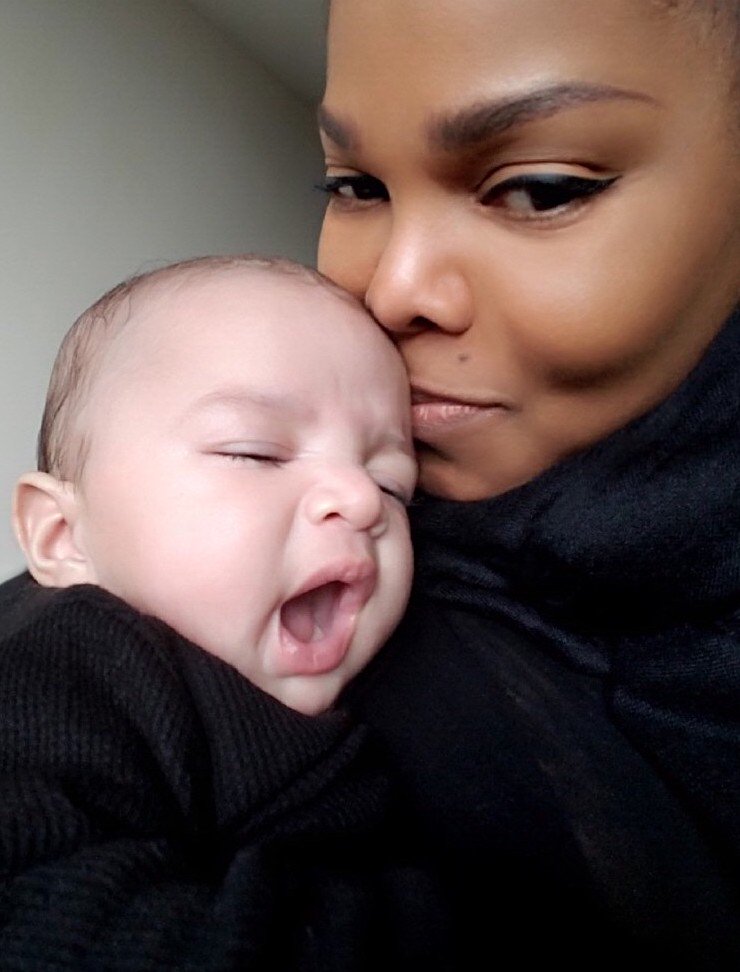 REPORTS: What Janet Jackson Got For Her 51st Birthday
Janet Jackson's estranged husband Wissam Al Mana surprised his ex on her 51st birthday Tuesday with 100 roses and orchids, just weeks after the duo announced their split. While earlier reports claimed that there may have been tensions between the two following their split, Al Mana's latest gesture puts to rest any such conjectures about their relationship.
"Janet and her husband are separated, but they have mutual love and admiration for each other," a source told Entertainment Tonight (ET). "There doesn't seem to be a reconciliation in the future, but never say never," added the source.
"Birthdays are important milestones" for Jackson's family, especially when her brother Michael Jackson was alive, the source said, adding: "Michael made it a point to give elaborate gifts and enjoy parties. Paris and Prince [Michael's children] always had big birthdays because Michael grew up always wanting parties."
The "Nasty" singer split from the Qatari billionaire last month ending their five years of marriage, just three months after giving birth to their first child, Eissa. Jackson, 50, and Al Mana, 42, have not revealed the reason behind their split but ET reported earlier, citing an insider that "she couldn't stay in the marriage." The source also said that conflict between Jackson's family and Al Mana could have led to their split.
Late last month, reports claimed that Jackson and Al Mana were working together to co-parent their son and that there was no feud between them.
"Janet really trusts Wissam and he trusts her," a source close to the Jackson family told People magazine. "She and Wissam are working together to co-parent. They have a strong friendship. There is no fighting between them," the source added.
Just days after their split, Al Mana shared some loving words on his website about his ex-wife when he updated the site to include a section on love.
"To the most beautiful person in the world, thank you for your divine love, your eternal support and for being my best friend. I love you so much, inshallah we will be together in the Great Forever x," he wrote along with a photo of Jackson.
Rumors say the reason behind Jackson and Al Mana's split could be tensions between the two over religion.
"Wissam wanted a wife who would be stuck more with Muslim traditions," an insider told US Weekly. "Even before the baby was born, they clashed and butted heads a lot," the source said. According to the report, Jackson wasn't comfortable with the change she brought to her risqué fashion to adopt conservative dressing.
"She felt like she couldn't be herself anymore," the source further said.
Janet is currently looking forward to beginning her fitness routine ahead of her State of the World Tour (previously titled Unbreakable). The upcoming tour will have a 56-city run and is scheduled to begin on September 7 in Lafayette, Louisiana. It will end in Atlanta, Georgia, on December 17.
"Janet is juicing right now and doing the super cleanse next. She is eating a little bit, but just lean proteins and vegetables. This regime will put her back in fighting shape for her tour. She is also going to be working with a trainer to get back in tip-top form," another source said.
By Suman Varandani | International Business Times
https://www.yahoo.com/news/janet-jackson-got-her-51st-095024382.html