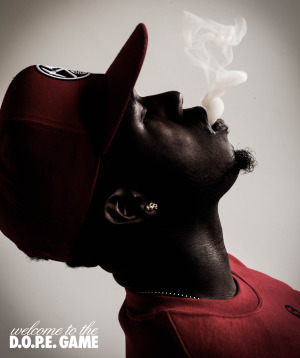 REPORTS: Why Local Rapper AP Charged $100 for His Album Release Party
By Taylor Heussner, Westword | Rapper Anthony Porch, who goes by AP, drops his album WINS today, March 19, at an exclusive release party at an undisclosed location. The price of a ticket started at $100, but as of the day of the show tickets were listed at $50.
The steep admission is AP's response to a music industry that pays artists too little, too late, where streaming revenue amounts to less than a cent per listen and venues get paid before artists at concerts.
It wasn't easy for AP to put a value on his brand, and he was initially skeptical about the $100 price tag, worrying tickets wouldn't move as fast as they did.
"Initially, I thought it was crazy, but as time went on, my interest in accomplishing my goal has grown more and more," says AP. "I'm not the first person to come up with this…I wanted mine before the big companies got theirs."
AP thinks all of his work has been building up to this. And with the price reduction, the event is on track to sell out all 150 spots.
"I wanted to show artists you don't have to be afraid to put a value on something you genuinely care about. You put a value on it, and you run with it. You don't ask for permission. You make decisions on your own and hope for the best," AP says.
AP hopes his strategy helps take Denver's music scene to the next level by inspiring artists to ask for what they deserve.
"We didn't always have a scene in a way it is now," he says. "Now, we've created it. Let's grow it into something that has value. Let's bring people here. Let's make it a real market. We have to take these small steps.
"We got a lot of talent. We can compete with the best of the best. And we don't even believe it," AP adds. "I want everybody to look inside themselves and think they can win."
Having a kid forced AP to put a value to his art, because he wanted to be able to answer to people around him that music was a real, attainable career in Denver.
"When people turn around and ask, 'Why aren't you making any money?', you want to be able to answer that without feeling stupid," he explains. "I didn't want to feel embarrassed for loving something."
https://www.westword.com/music/rapper-ap-asks-for-high-dollar-admission-to-his-album-release-party-11272088
Taylor Heussner has been writing for Westword since January 2018. She received her bachelor's degree in creative writing from Colorado State University and writes for a myriad of literary magazines. When not attending concerts, you can find her searching for music, writing poetry or petting the local neighborhood dog.
[Thank you to Alex Teitz, http://www.femmusic.com, for contributing this article.]
# # # # #
Anthony "AP" Porch was the 5th born in a family of 7 children. He is originally From Peoria, Illinois but lives and [has] spent most of his adult life in Denver, Colorado. AP is 26 years young and has a lot to bring to the table pertaining to the music industry. There couldn't possibly be a discussion regarding his region's best artists without mentioning his name. His lyrical ability exceeds that of many in his class and his songwriting skill does more than speak for itself. AP is as versatile as they come and will definitely be one of the artists in the near future to become successful in this industry. His stage presence and delivery alone makes for some of the best shows and projects that any upcoming artist's fanbase has ever seen.
2012: Same Block Same Hustle
2013: 19krazy8
2014: A Mic & A Heartbeat
http://artistecard.com/squizzygangap