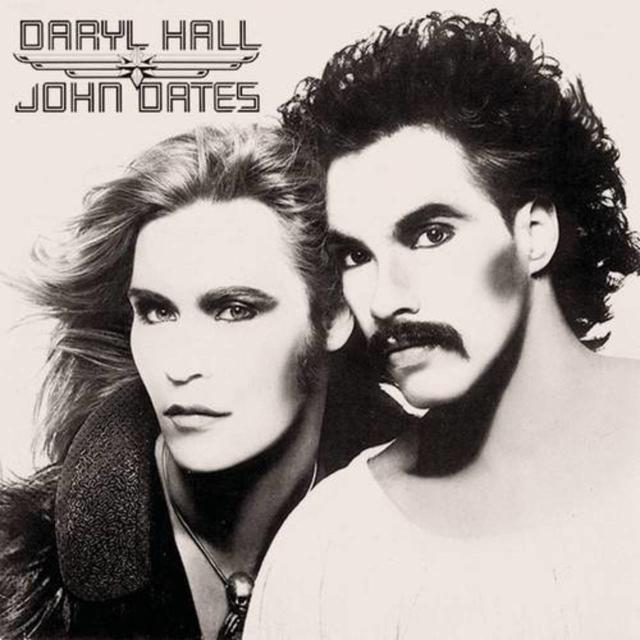 SONGWRITERS' CORNER: Daryl Hall Talks Career Resurgence: 'The media were a bunch of f***ing a**holes'
It's hard to believe, but there was a time when Daryl Hall & John Oates were considered uncool. Sure, they were one of the biggest acts of the '70s and '80s (and the third-best-selling musical duo of all time), with six No. 1 hits and 40 million records sold, but by the early 2000s, the only socially acceptable way to be a Hall & Oates fan was to be an ironic fan. By then, a new surge of '80s nostalgia had led to increased public appreciation for H&O's low-budget early-MTV videos, Crisco-slick production, and even Oates's since-shaved handlebar mustache … but it took a bit longer for everyone to fully recognize the soulful twosome's serious songwriting talents.
Now, Hall & Oates's adult-contemporary staples like "Sara Smile," "She's Gone," and "Rich Girl," and blue-eyed Philly soul jams like "One on One" and "Maneater," are being embraced by new audiences. Last year, H&O played arenas on a co-headlining tour with Tears for Fears; this year, they'll hit the road with Train. And now it's fashionable for young bands to namecheck Hall and Oates. Daft Punk, Phoenix, Zoot Woman, and Chromeo have clearly been influenced by the H&O songbook, and "I Can't Go for That" has been sampled in about 11,000 hip-hop songs, as well as by the xx. ("I come from Philadelphia; my music is soul music. In its essence, it is soul melodies and soul chords. The rhythms, the way it swings and all that, I think that lends itself, especially in R&B songs, to people sampling it," says Hall.)
Additionally, "You Make My Dreams" got a new lease on life from 500 Days of Summer ("I thought, 'Wow, they used the whole song. It was like having a Daryl video in the middle of the movie!"); Gym Class Heroes named one trek the "Daryl Hall for President '07 Tour" (perhaps Hall will consider a bid in 2020?) and released a Hall & Oates mashup album; and the Bird and the Bee, an indie-pop group featuring superproducer Greg Kurstin, recorded an entire album of Hall & Oates covers. And finally, Hall has recruited everyone from KT Tunstall, Grace Potter, and Fitz and the Tantrums to Todd Rundgren and the late Sharon Jones for his wonderful and undeniably hip variety show, Live From Daryl's House.
Speaking to Yahoo Entertainment, Hall confesses that one of the reasons why he started Live From Daryl's House was he "got tired of being misunderstood." He was very aware of his unfair bad rap, and he blames the vicious music press that for many years, bizarrely, never gave Hall & Oates their due.
"The media were a bunch of f***ing a**holes, as far as I'm concerned," Hall says plainly. "They always like a scapegoat. It's part of the journalistic attitude. And they decided, way back in their infinite cynicism and ignorance, that me and John were going to be their goats. [Rolling Stone's] Jann Wenner has a lot to do with it. It's a mindset that they basically created, and people fell for it. It was unbelievably angering and disappointing to me. But it happened, and I turned it around, and there it is."
Hall felt the tides turn "exactly when I started doing my TV show. When I started doing Live From Daryl's House, which was about 11 years ago, there was this sea change. I think people saw who I really was. I don't think people understood what I was about, and so, in a vacuum, they made up some alternative to what my personality is, what my motivations are, and the way I am as a person. As soon as they saw me in my house, being a real person, and dealing with the music in a real way, things changed. I think it's a great thing. I feel proud of it — vindicated."
So, Hall & Oates went from scapegoat to G.O.A.T., and they were finally inducted into the Rock and Roll Hall of Fame in 2014 — though "That's not the kind of vindication I give a s*** about," Hall notes. He still doesn't really feel like he belongs to the boomer era that the hall of fame mainly represents — which may explain why his music connects so well with younger fans.
> > > > > > > > > >
Daryl Hall & John Oates's tour with Train kicks off May 1 in Sacramento, Calif.
By Lyndsey Parker | Yahoo Music
Read the whole article here:
https://www.yahoo.com/entertainment/daryl-hall-talks-career-resurgence-media-bunch-fing-aholes-hall-oates-012658552.html