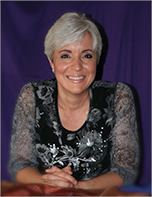 SONGWRITERS' CORNER: Filmmaker Focus: Composing Music for TV, Theater, and Film
Join the Denver Film Society and Music District for an in-depth conversation with three amazing composers on what it takes to compose scores for TV, theater and film and how to get into the business on Wednesday, July 5th, 6:00 p.m. – 8:00 p.m. Moderated by Shawn King of DeVotchka. Panelists include: Tom Hagerman, Tim Cissell and Denise Gentilini.
Shawn King is best known as the drummer and trumpeter for DeVotchka. The multifaceted indie folk group has released six studio albums and provided the Grammy-nominated soundtrack for the 2006 film "Little Miss Sunshine". King is a co-founder of ColorWheel Music, who licenses and creates custom music for film and video. Currently he advocates for musicians and thinks big as the inaugural Colorado Music Ambassador.
Tom Hagerman is best known for his multi-instrumentalist role in the Grammy nominated, Denver based rock band, DeVotchKa. He has performed on recordings by M Ward, Crooked Fingers, She and Him, Neko Case, Bettye Lavette, Calexico and Sage Francis, among others and has written orchestral arrangements performed by The Colorado Symphony, The Atlanta Symphony, The National Symphony, The Oregon Symphony and The Seattle Symphony for various pop bands including: The Flaming Lips, The Lumineers, Amos Lee, Ingrid Michaelson, Gregory Alan Isakov, The Flobots, and Devotchka. He has written original music for dance, including performances by Wonderbound and the Colorado Symphony of The 7 Deadly Sins, and co-arranged the music of Stephen Sondheim for a Denver Center for the Performing Arts run of Sweeney Todd.
Tim Cissell Music offers original music composition, music production, direction and supervision. During the 1980s he supervised an ad agency recording studio, contributing to award-winning agency creative output as creative director, composer, performer, writTier and producer. In 1989 he founded Tim Cissell Music to produce music for film, television and corporate clients. His most widely seen work is as music director, composer and theme-song writer for the Peabody and Emmy award winning children's television show WISHBONE, which began running on PBS in 1994 and continues to be shown in the US and all over the world. In addition to working on film and television projects, Tim enjoys teaching and is on the music faculty at Front Range College.
Denise Gentilini is an Emmy® award winning composer who focuses her passion on writing songs with intention. After decades of experience writing music for documentary films, Denise tapped her Armenian background to co-write and produce her first musical, I AM ALIVE, inspired by her grandparents survival of the Armenian Genocide. Believing in the power of music as a universal language, Denise hopes to be able to continue to use her music as a voice for the voiceless.
Industry and CFVA members must purchase at the SFC box office to receive their discount.
http://secure.denverfilm.org/tickets/buy.aspx?FID=84&ID=46721
http://secure.denverfilm.org/
[Thank you to Alex Teitz, http://www.femmusic.com, for contributing this article.]